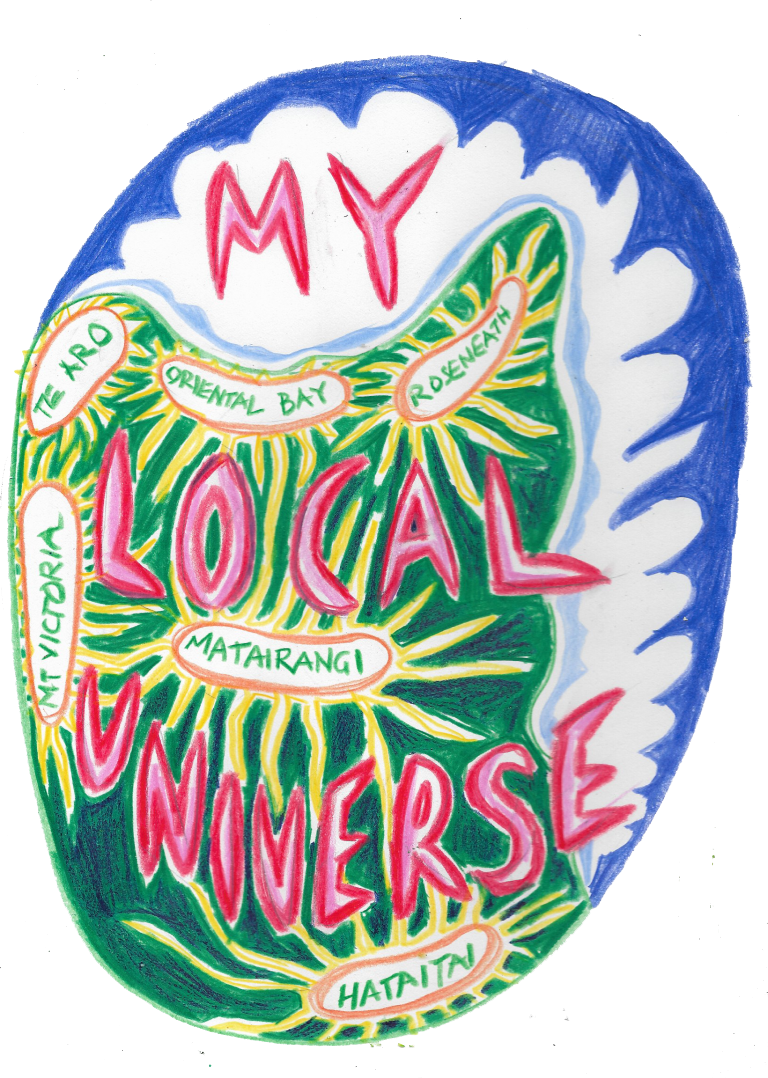 As an artist and musician, my goal is to create more with less. The restrictions imposed upon us in last year's Level 4 Covid Lockdown provided an opportunity to explore the confined space of my local neighbourhood during our daily allowable bubble breakouts. My local neighbourhood around the slopes of Matairangi/ Mt Victoria is also the landscape of my earliest childhood, imbued with layers of memory and emotion.
I grew up in a mono-cultural and highly conformist New Zealand where people still referred to Britain as the "mother country."  Overt displays of great emotion were not allowed outside the rituals of sport. The places within my local universe most powerfully charged with memory connect to events and realities outside this heavy blanket of conformity and complacency (refugee families who fled Nazi and Stalinist dictatorships for example), or sound experiences from the natural world; the song of the riroriro, or the roaring of the wind on the peak of Tangi te Keo/ Mt Victoria. There are also places associated with primal fear and tragedy; 'The Pool of the Drowned Boy'; or with apocalyptic terror; the site of the now demolished convent school where we, as infants, awaited nuclear Armageddon.
One of the strongest memories in my Local Universe is of a long vanished tree and its associations with an especially beloved figure from my childhood, Uncle Ted (Ngati Apa). He had grown up in a household where only Te Reo Māori was spoken; the language was then punished out of him at school. Te Ao Māori was the most deeply hidden and shamefully suppressed layer of reality in the landscape of my childhood.
Each part of my Local Universe, though geographically confined, leads out into larger worlds of reality or contemplation.  
Bio reference
Artist Photo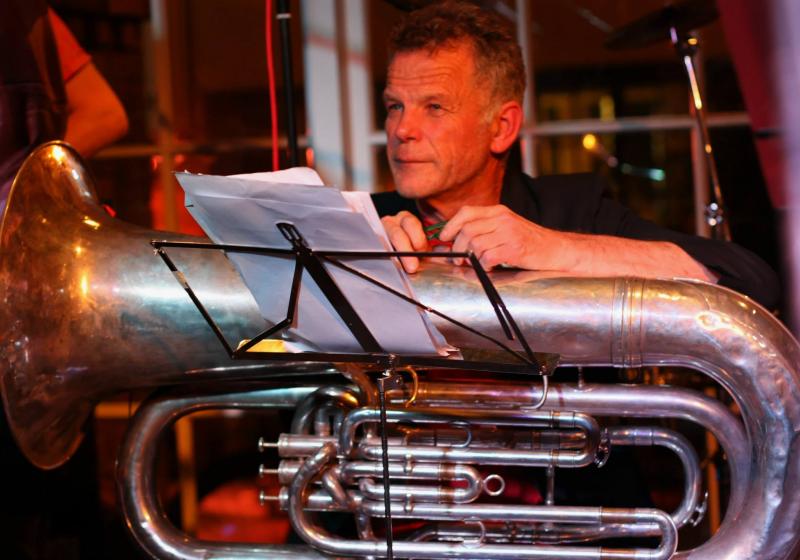 Artist Bio Text
In a career spanning over 40 years, Gerard Crewdson has developed a highly personal artistic, theatrical and musical practice. Crewdson's interdisciplinary activity began in Wellington in the late 1970s where, first as a visual artist/dancer/story teller, and then as a tuba player, he was a part of The Braille Collective, performing original compositions with an emphasis on non-standard musical structure and collective improvisation.
In 1986, Crewdson moved to Sydney where he undertook formal study at the Sydney College of the Arts, developing printmaking and paper-making processes using plant-based and recycled materials to create sculptural work. During this time, he created public performance works with a pointed emphasis on political critique and intermedia experimentation. He played an active part in Sydney's burgeoning noise and experimental scenes and worked with environmental/anti-war performance group The Bare Earth Blasters. In Sydney Crewdson also performed frequently with The Sydney Splinter Orchestra, a large electro-acoustic improvising ensemble.
Back in Wellington since 2005, Crewdson has continued working across music, story telling, visual art and theatre. His output is vast, including his Cinema of the Poor performances for which he paints visual narratives on huge scrolls which he 'projects' from his specially crafted cardboard box cinema.
More Articles