Gerard Crewdson
Artist Photo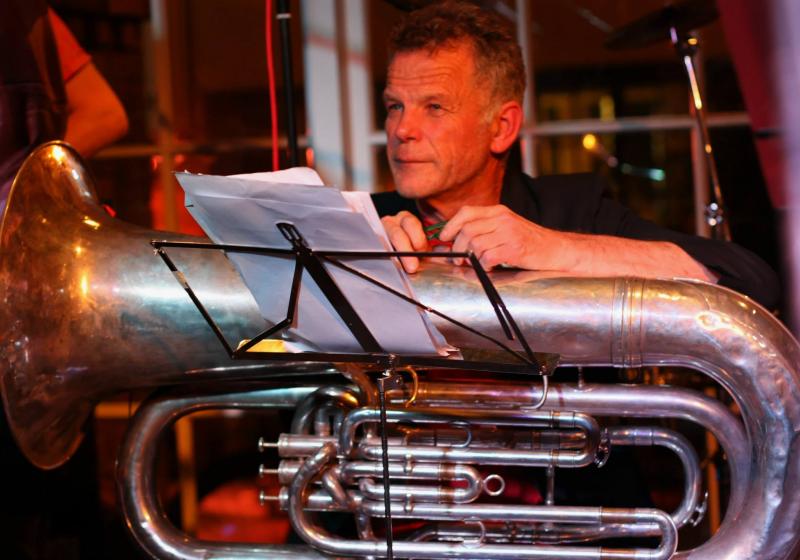 Artist Bio Text
In a career spanning over 40 years, Gerard Crewdson has developed a highly personal artistic, theatrical and musical practice. Crewdson's interdisciplinary activity began in Wellington in the late 1970s where, first as a visual artist/dancer/story teller, and then as a tuba player, he was a part of The Braille Collective, performing original compositions with an emphasis on non-standard musical structure and collective improvisation.
In 1986, Crewdson moved to Sydney where he undertook formal study at the Sydney College of the Arts, developing printmaking and paper-making processes using plant-based and recycled materials to create sculptural work. During this time, he created public performance works with a pointed emphasis on political critique and intermedia experimentation. He played an active part in Sydney's burgeoning noise and experimental scenes and worked with environmental/anti-war performance group The Bare Earth Blasters. In Sydney Crewdson also performed frequently with The Sydney Splinter Orchestra, a large electro-acoustic improvising ensemble.
Back in Wellington since 2005, Crewdson has continued working across music, story telling, visual art and theatre. His output is vast, including his Cinema of the Poor performances for which he paints visual narratives on huge scrolls which he 'projects' from his specially crafted cardboard box cinema.