Body
Pyramid Club is proud to present Pūoro Tū, a festival of adventures in Māori instruments and sound. Bringing together many of Aotearoa's leading and emerging voices in taonga pūoro (traditional Māori musical instruments), the festival is a celebration of this tradition and a forum to forge new pathways with ancient knowledge and taonga.

Because of Covid restrictions, many events will be taking place offsite from Pyramid Club. If we need to adapt the programme due to changing Covid alert levels, these will be posted through Pyramid Club's facebook page and here.
Alistair Fraser (taonga pūoro) & Jonny Marks (voice)
Alistair Fraser has been researching, making, performing and composing with ngā taonga pūoro since 1999. He has extensively researched Moriori and Māori taonga pūoro from Rekohu/Chatham Islands. He has traveled to the U.K. and Ireland to research collections of taonga pūoro held in museums there, recording an album of improvisations played on the collection of ngā taonga pūoro at Cambridge University Museum of Archaeology and Anthropology. In 2011 Alistair was an Artist in Residenceon Rakiura/Stewart Island where he researched southern style taoka pūoro and recorded an album using the instruments that were researched and constructed during his stay.
Jonny Marks is a vocalist/electronic performer and composer, known through his work with All Seeing Hand, solo performances and collaborations.
Kerian Varaine - Whareakeke (for guitar and taonga pūoro) & other new works
Kerian Varaine is a composer, sound artist and performer living in Ōtepoti, Dunedin. He has exhibited sound art works around Aoteatroa and is a regular performer in the experimental music circuit playing in the electro-acoustic free improv ensemble The Ladder Is Part Of The Pit, as well as the analogue multimedia duo Rubbish Film Unit. Kerian's newest album Loungescapes 2021 is being released incrementally, and focuses on the intricate long form ambient music setups often found in his lounge to help ease moments of anxiety and overwhelm. 
Ladyfruit
Ladyfruit is Te Kahureremoa Taumata (Ngāti Kahungunu, Ngāti Tūwharetoa), a Pōneke-based musician who sings, raps and plays guitar and taonga pūoro. On the one hand a playful pop imp with a guitar in her hand and on the other, a conduit for old music and knowledge.
Te Kahureremoa has a multidisciplinary art practice incorporating music, storytelling, writing, visual art and video making. Her greatest inspiration is her whānau and community. Her first platform is her home, where the seeds of her mahi are first planted, and then carried out into the world once taken root.
Rob Thorne (taonga pūoro) / Isaac Smith (double bass) / Andy Wright (drums)
Composer, performer, improviser and anthropologist Rob Thorne (Ngāti Tumutumu) is a diverse and original explorer in the evolving journey of taonga pūoro, fusing ancient voices with modern sounds and technology.
Isaac Smith and Andy Wright are regular performers of free jazz, improvised music and electronics, working together and individually in a gamut of groups including Orchestra of Spheres, Tapioca Dragon and more.
NOTE: WE ARE CURRENTLY OPERATING UNDER CURRENT COVID19 LEVEL 2 RESTRICTIONS WHICH REQUIRE SOCIAL DISTANCING AND LIMITED NUMBERS
Presale tickets from Under the Radar
LIMITED TO 50 TICKETS UNDER LEVEL 2
---
More Pūoro Tū events:
'Stick Stone + Bone' Exhibition Opening
Panel kōrero and performance
Live performances @ San Fran
Riki Pirihi conduction @ Futuna Chapel
Outdoor performance @ Brooklyn Bunkers
Found Sound @ Te Kopahou Reserve
---
Many thanks to Creative NZ, Ministry of Culture and Heritage, and Wellington City Council for supporting Pūoro Tū.
Feature Image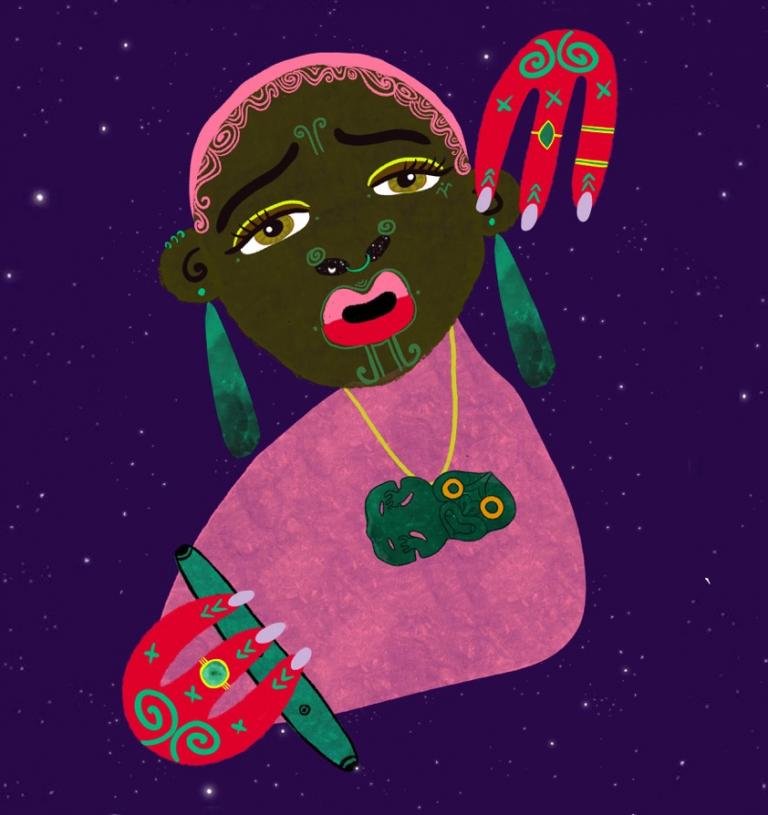 Upcoming Events