Body
The Sound of Seeing is a series of three film screenings at Pyramid Club which present an alternative history of Aotearoa experimental music, seen through the history of artists film and video 1973-2020.
Presented by CIRCUIT Artist Film and Video Aotearoa New Zealand, the project offers a history of NZ experimental music informed not only by radical sonic aesthetics, but also but also contemporary critical practices.
Several films perfectly calibrate sonic composition to the image. Other works use sound to bring historical materials into the present, or to explore ecological, social or political concerns.
Night Three - The Sound of Seeing Live! features new live soundtracks from Jamie Berry, Chrissie Butler, Simon Cuming, Thomas Carroll, plus films from popular productions, Bruce Barber, Mike Heynes and a new audio/visual work by Jamie Berry.
--
Chrissie Butler is one half of Wellington anarcho-punk ensemble Mr Sterile Assembly. She has toured extensively across South East Asia and Eastern Europe as part of the Assembly, and also as a soloist and band leader for Ditzy Squall Lunchbox.
Thomas Carroll (Ngati Maru, Hauraki) hand carves Māori wind instruments - Taonga Pūoro - from found materials and native timbers using traditional and modern methods of construction. He is currently based in Whanganui.
Simon Cuming is a visual artist who also investigates sound. Building homemade and "circuit-bent" sound generators and modulators, Cuming has performed these locally and internationally, notably in 2010 at Artspace in Sydney with Sean Kerr at the Sydney Biennale as part of the Superdeluxe programme.
Jamie Berry (Te Aitanga-a-Mahaki, Rongowhakaata, Ngāti Porou, Ngā Puhi) is an artist whose work explores indigenous histories while reflecting on identity and whakapapa. Jamie creates narratives through DNA based soundscapes, moving image, and installation. Jamie is also a founding and active member of 7558 Collective. For The Sound of Seeing Live! She will produce a new audio and visual work.
Curated by Mark Williams and Epic Sweep Records, The Sound of Seeing is not only a new way of imagining the history of experimental music in Aotearoa, it is also the first time some of these films have been shown in public for many years. Our thanks to the many artists who have contributed to this project.
----
The first two events can be found here:
The Sound of Seeing - Night One: Sides 1 & 2
The Sound of Seeing - Night Two: Sides 3 & 4
----
The Sound of Seeing is supported by Wellington City Council, Creative New Zealand, and Pyramid Club.
Feature Image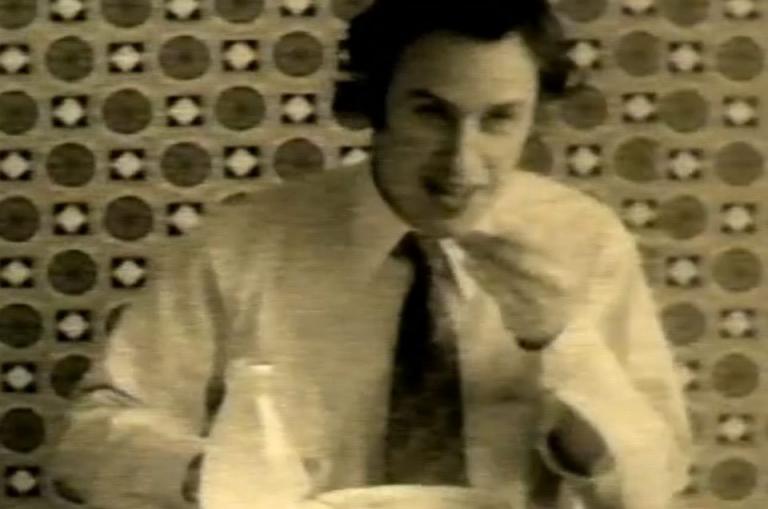 Upcoming Events