Body
The Sound of Seeing is a series of three film screenings at Pyramid Club which present an alternative history of Aotearoa experimental music, seen through the history of artists film and video 1973-2020.
Presented by CIRCUIT Artist Film and Video Aotearoa New Zealand, the project offers a history of NZ experimental music informed not only by radical sonic aesthetics, but also ecological, political and social practices.
Curated by Mark Williams and Epic Sweep records, the screenings were programmed not by watching the films, but by listening only to their soundtracks. The first two evenings have been imagined as a future double vinyl album and are divided into Side 1, Side 2, Side 3, Side 4.
Night One on Friday 30 October begins with moving image works by Tanya Te Miringa Te Rorarangi Ruka, Lissa Mitchell, Terry Urbahn, Gavin Hipkins, Rachel Shearer, Christopher Ulutupu, Bryce Galloway, Richard Von Sturmer, Charlotte Wrightson, Derek Ward, Aliyah Winter. Sonically, the night includes soundtracks from Jane Mihingarangi Ruka, Fever Hospital, Torben Tilly, Wendyhouse, Jed Town and Ieuan Evans with the New Zealand Male Choir.
CIRCUIT Director Mark Williams says "This is not only a new way of imagining the history of experimental music in Aotearoa, it is also the first time some of these films have been shown in public for many years".
----
The second night on Friday 6 November features Sides 3 and 4 of the double album.
The third night on Friday 13 November 'The Sound of Seeing Live!' features new live audio and visual commissions from Jamie Berry, Erika Grant and Emma Bernard, plus new recorded soundtracks for films by Jill Kennedy and Lissa Mitchell.
Says Williams "To finish with new works and have them performed live is fantastic. It's my hope that at the conclusion of this project we can find a way to release the audio as a double album."
----
The Sound of Seeing is supported by Wellington City Council, Creative New Zealand, and Pyramid Club.
Feature Image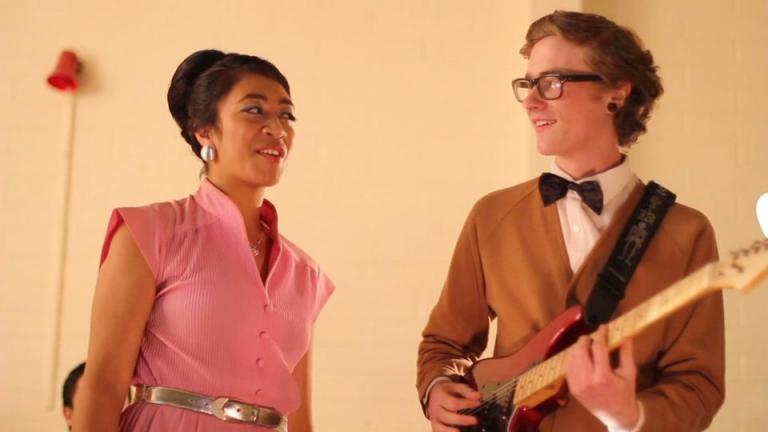 Upcoming Events