Body
The Sound of Seeing is a series of three film screenings at Pyramid Club which present an alternative history of Aotearoa experimental music, seen through the history of artists film and video 1973-2020.
Presented by CIRCUIT Artist Film and Video Aotearoa New Zealand, the project offers a history of NZ experimental music informed not only by radical sonic aesthetics, but also but also contemporary critical practices.
Several films perfectly calibrate sonic composition to the image. Other works use sound to bring historical materials into the present, or to explore ecological, social or political concerns.
Curated by Mark Williams and Epic Sweep records, the screenings were programmed not by watching the films, but by listening only to their soundtracks. The first two evenings have been imagined as a future double vinyl album and are divided into Side 1, Side 2, Side 3, Side 4.
Night Two features moving image and sound by: Nova Paul, Bic Runga, David Downes, Nathan Thompson, Expansion Bay and Del, Popular Productions, Tone Cornaga, George Hubbard, Sean Grattan, James Duncan, Mireya Lucio, Kim Pieters, William Henry Meung, Janet Lilo, Harry Lilo, Owairaka District School, Waimarama Puhara, The Parasitic Fantasy Band.
We conclude with a new live soundtrack by Erika Grant, Isaac Smith, and Rosie Langabeer, who will accompany Laura Duffy's 'Garden of Purity' (2018).
----
The third night on Friday 13 October - The Sound of Seeing Live! - features several new live audio and visual commissions including two soundtracks commissioned by Pyramid Club and supported by Creative New Zealand as part of their project Unmaking the Near Future.
The Sound of Seeing is not only a new way of imagining the history of experimental music in Aotearoa, it is also the first time some of these films have been shown in public for many years. Our thanks to the many artists who have contributed to this project.
----
The Sound of Seeing is supported by Wellington City Council, Creative New Zealand, and Pyramid Club.
Feature Image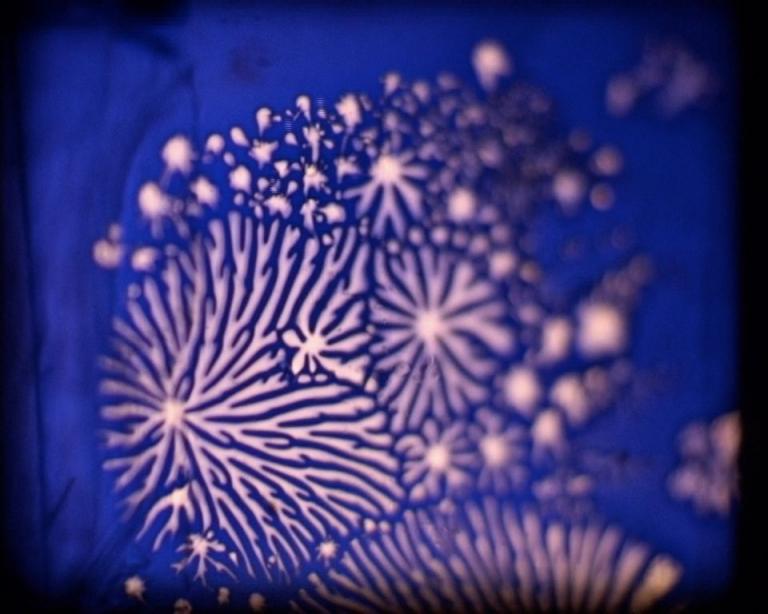 Upcoming Events