Body
NOA RECORDS
3 night residency
Night 3 - Leao, Strangelov + Noa Records collaboration with...
Riki Gooch, Cory Champion and Daniel Beban.
Tickets available at Under the Radar.
Spanning Samoan post-punk to psychedelic improvised music, Noa Records is a creative vessel and emerging collective voice expressed as a record label, media archive and creative whānau.
LEAO pays homage to the matai name 'Leao' (translated as 'The Day'), which is a prestigious ali'i title held in the village of Lalomauga, the matriarchal village of David Feauai-Afaese.
Journeying themes of rediscovery and reconnection that is grounded in fa'aaloalo, a term meaning 'to act with the many faces', nurture the space of feeling outsider to one's own culture and acknowledges the ever-present energy of ancestral resonance. These themes channel into a sonic-va'a that is new in it's fashion, but eternal in it's oceanic intentions. In bridging traditional perceptions of fa'asamoa and unconventional forms of pasifika music, LEAO hopes to shine light on not only the flowering possibilities of creative forms but also on the forgotten homes we are all rooted in and allowing them to share life with and through each other.
STRANGELOVE is the creative moniker of Auckland-based Nāvakatoa Tekela-Pule, a romantic soul with a knack for poetic-songwriting and an eclectic approach towards song production; jumping effortlessly between realms of sixties R&B, G-Funk, Surf-Rock and Crooning-Ballads. STRANGELOVE brings a lighthearted + innocent presence to the stage that is comfortably entertaining and a slew of songs that will make your heart melt.
Collaborations:
Noa collective's Larsen Tito-Taylor, Navakatoa Tekela-Pule and David Feauai-Afaese with... Riki Gooch, Cory Champion, Daniel Beban.
---

Established in 2019, Noa Records is an unfolding journey of ancestral discovery for its vessel of vā weavers, spanning various disciplines of thought and creation, looking to cross-pollinate between the wisdom of our tupuna and the effervescent manifestations of our present, binding to inform an inspired future through the creative spirit.
Over their 3 night residency at Pyramid Club, the collective's Larsen Tito-Taylor (WhyFi.), Navakatoa Tekela-Pule (Strangelove) and David Feauai-Afaese (Leao) will present various Noa acts and collaborate with Te Whanganui-a-Tara musicians including Ruby Solly, Alistair Fraser, Riki Gooch, Nell Thomas, Jonny Marks, Cory Champion and Daniel Beban.
Night 1 - Weds 23/6 - P-Lab: Noa Records wānanga/talanoa
Night 2 - Thurs 24/6 - WhyFi + collaborations with taongo pūoro players Ruby Solly/Alistair Fraser and synth duo Oghum (Nell Thomas/Jonny Marks.
Night 3 - Sat 26/6 - Leao, Strangelove + collaboration with Riki Gooch (drums) Cory Champion (vibes/electronics) and Daniel Beban (guitar/electronics).
---
Many thanks to Creative NZ for supporting Pyramid Club's programme.
Feature Image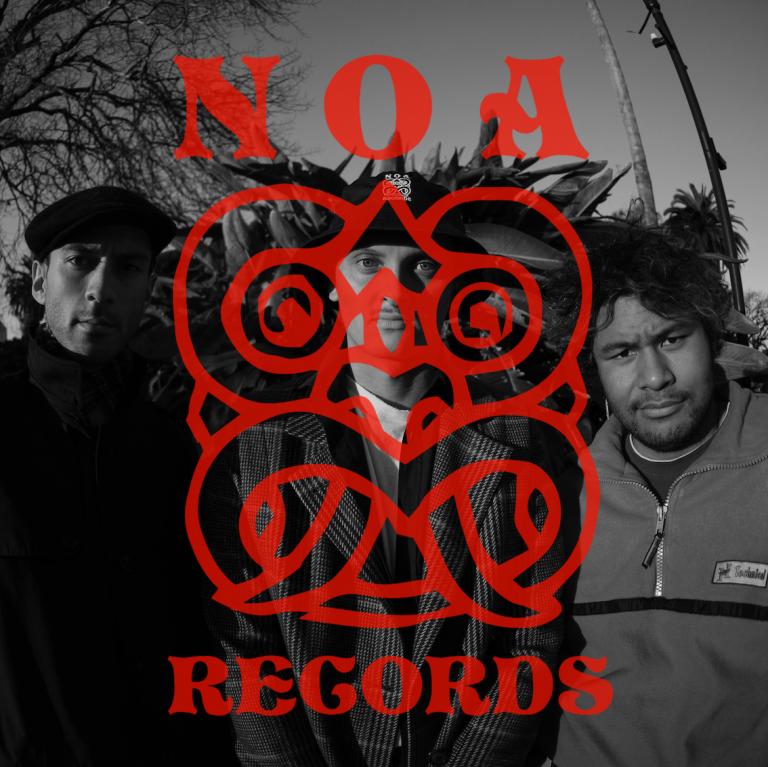 Upcoming Events