Regathering - Isaac Smith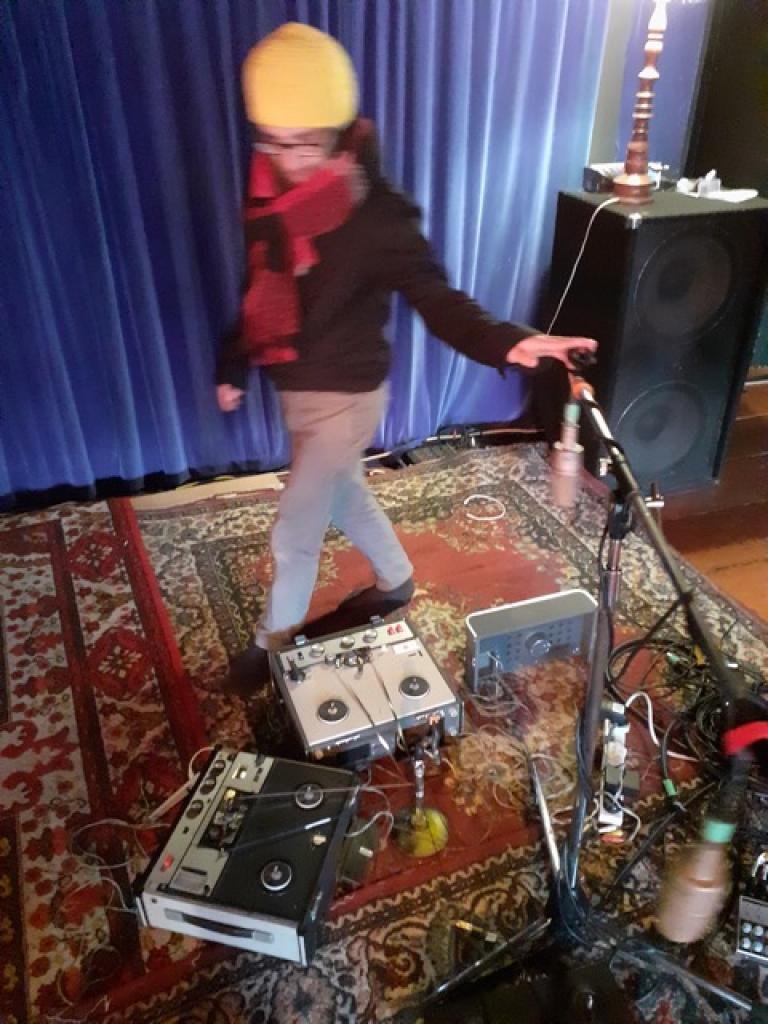 The time granted to undertake this residency was unto me, a great blessing. It was only a short window of roughly two weeks. However, more than I could have hoped for was initiated through the time I was able to spend.
The last couple of years have been rather introspective after my return to New Zealand in late 2018 from 8 years of teaching and living in Sri Lanka.
The most obvious use of the residency was to endeavour to create some music to regather some thoughts that had been close during the time overseas. There had been a feeling of something 'missing' since my return from Sri Lanka. Having recently come to Islam through a lengthy and determined ontological process, and suddenly navigating a paradigm of conservative thinking around music and art, out of respect, there was a need for an opportunity to start to put some things together.
Having a set amount of days dedicated to this process was perfect, trusting that if done gently and patiently, the thoughts would continue to be nourished with the right effort, in the right direction, Inshallah.
The residency began by simply engaging with what was known in a very fundamental way, which was to sound walk. The first few days were spent outside walking freely, mostly keeping an ear out to anything and everything, listening to how sound works in different spaces and observing how the body is organised through sensation to sound. Only one recording made it from the first days of sound walking; two diggers deconstructing a building at the Basin side of Adelaide Road.
The initial days of sound walking proved fruitful as the thoughts lead towards an inquiry upon the nature of action and attention with an endeavour to create small musical 'scenes' arising from whatever inwardly made itself available, without being too fussy. This brought an end to the first week with four small scenes created using the four track of a Zoom H4n.
The following week began as a small crash course in analogue reel to reel tape technology. About 12 years ago Dan Beban performed an opening set at Bodega for Damo Suzuki and the Flower Orphans using two reel to reel tape recorders, after which a hope to find some time in the future to explore this process was stirred.
For ease of execution the following studies were undertaken solely with the use of three tape machines and a Makenoise O-Coast Monophonic Synthesizer. The first days were spent attempting small pieces with short tape loops. For the shorter pieces, two condenser microphones were placed horizontally at opposing ends of a microphone stand and manually moved to create a sense of circular motion for the recorded stereo image.
The following days were dedicated to longer tape loops. The machines were placed around the main performance area and each machine worked with a loop of about two to three metres. I can't recall the tape speed at which they were recorded but it did take some time to create each piece.
The work with the tape machines was particularly fascinating as each machine had its own unpredictable idiosyncrasy. Especially so with an old Fostex 8 track which had been employed.
Initially it had a rather delightful way of rapidly obliterating the fidelity of a tape loop after only a few minutes.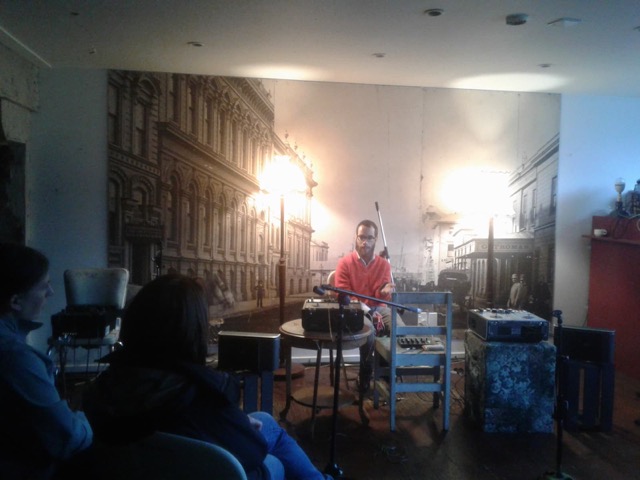 The tape work was interesting also as there had been a determination to follow a certain line of thinking that had been come across mostly within conservative Islamic circles. It was curious to see if it could be brought down to a more flexible space.
'Bringing down' seems the only way to describe the process. The realm of thought appears to me almost fractal; all elements appear in all things, the higher in the lower and the lower in the higher. Consolidation in the dimension of thought appears potentially as a matter of substance, flexibility and quality of conscious action (graciousness/understanding/humility) and efforts of sincere generosity and patience can guide the emancipation of the self in relation to a difficult line of thinking towards softness and intelligence.
Importantly, quality of action, in essence, finds completion within the realms of thought and feeling and this process belongs to the unseen. (To examine the quality of an action soley through the proficiency of muscular movement cannot be correct).
Whilst working with the machines there came a reminder of the unattainable within the creative endeavour. That the process exists within a space of infinite potential and the outcome was more or less dependent on a state of attention that was held, or submitted to in the realm of the unseen.
It seems now possible for me to tie these thoughts over into Islam and a space reflective upon the recitation that was revealed to the Prophet Muhammad (peace be upon him, his family and companions). Al Islam translated means The Surrender or Submission and with an endeavour from the heart it can be understood from an Islamic perspective that all things, trees, rocks, animals and humans exist in a state of surrender, knowingly or unknowingly. The difference for the human being appears as more a matter of a special faculty of observation through self awareness. In Islamic thought action stems categorically from four levels of being. The first three are called Nafs located in the mind and body and the aspects held within the fourth level are called Lataifs located in the heart.
The qualities which best describe the three Nafs point to an ascension towards spontaneous action, moving from habitual unconscious action, to self awareness and correction and finally to a state of spontaneity. From there, there exists another level of conscience in spontaneous action arising in the heart which may lead an individual towards obedience to the Supreme beyond all things who is All Aware and Most Compassionate. Contemplation upon the Supreme with the heart can be undertaken at any level but obedience is difficult for the Nafs in any case.
It may be understood that in ordinary states of awareness and in any action undertaken, the 'I' presents itself as the source of the action and doing. A kind of war of awareness is to be waged against the illusion of the 'I' if an individual is to come to an Islamically correct sensation of spontaneous action.
As mentioned earlier, thought and feeling are essential in any action and it seems spirit is that which binds thought and feeling together. The 'cause' or endeavour of any action informs the nature of the spirit which is involved. The supreme cause being of that which is Most Kind and Compassionate.
Music for me has closely linked sensations of a maternal nature in the unseen, an envoy of affirmation of the Divine and the Oneness of the Giver and the Taker of Life. In this way the defence for the endeavour of music seems only natural. There also arises within me a need to be able to communicate fairly a musical position within Islam; endless to refine and embody.
Music serves as a vehicle for Divine revelation. However, just as water when poured into a dirty cup becomes undrinkable, there ensues for me a responsibility to persevere in the amendment of action through awareness, learning and listening and to persist in a musical practice which enables spirits of patience, clarity, kindness and respect towards all things.
It is a slow journey fraught with personal error and weakness. The All Knowing is indeed most kind and merciful.
'Set your Heart upon the Way, support yourself by its power, lean on goodness and seek distraction in the arts.' - Saint Confucious (may the Infinite be pleased with them).
Bio reference
Artist Photo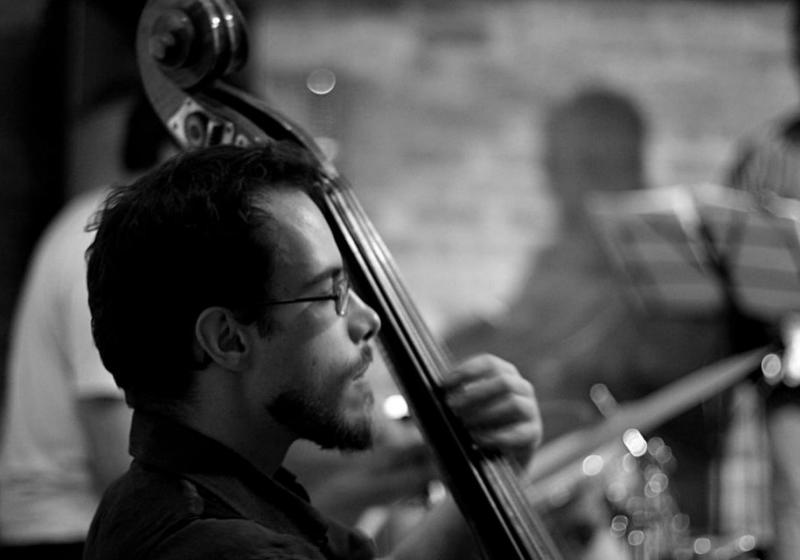 Artist Bio Text
Isaac Smith spent years living in Columbo, Sri Lanka, teaching at a private music school, organising gigs, and recording albums for himself and others. During his time there he had significant moments of development and growth, and has returned to Aotearoa with a richer and deeper music and practise; traversing genres, all of his output has a commitment to improvisation as a vehicle in the pursuit of awareness and balance.
More Articles