Body
Pyramid Club and Audio Foundation present Pheeroan akLaff (USA) solo and in collaboration with local musicians during the Wellington Jazz Festival 2022.
New York based drummer Pheeroan akLaff is a giant of modern jazz drumming. One of the most diverse and exciting drummers of creative music since hitting the scene in the 1970's Pheeroan's exuberant and multi-faceted playing, improvising and composing has seen him collaborate with a huge array of jazz innovators including Oliver Lake, Andrew Hill, Cecil Taylor, Anthony Braxton, Don Byron, Julius Hemphill, Henry Threadgill, Mal Waldron, Sonny Sharrock, Anthony Davis, Wadada Leo Smith, Roscoe Mitchell, Reggie Workman and Sam Rivers.
Pheeroan akLaff last performed in Wellington in 2005 with Oliver Lake and Baikida Carroll. On this tour he performs solo drums and in collaboration with local improvisors over two nights at Pyramid Club.
Set 2
Pheeroan akLaff (drums) with Tom Callwood (bass), Bridget Kelly (reeds) & Daniel Beban (guitar)
---
Presale tickets from Under the Radar
---
Pheeroan akLaff links:
https://www.pheeroanaklaff.com/
https://en.wikipedia.org/wiki/Pheeroan_akLaff
https://vimeo.com/558824700
Other sets by Pheeroan akLaff at Pyramid Club during the Jazz festival:

Friday 21/10
Set 1
7:00pm
Pheeroan akLaff solo drums
Pheeroan akLaff (drums) with Riki Gooch (percussion) & Jonny Marks (voice)

Sat 22/10
Set 1
7:00pm
Pheeroan akLaff solo drums
Pheeroan akLaff (drums) with Nicky Wuts (vibes), Cory Champion (vibes) & Peter Daly (violin)

Sat 22/10
Set 2
9:00pm
Pheeroan akLaff (drums) with Isaac Smith (bass), Sean Martin-Buss (sax) 
Many thanks to Creative NZ for supporting Pyramid Club's programme
Feature Image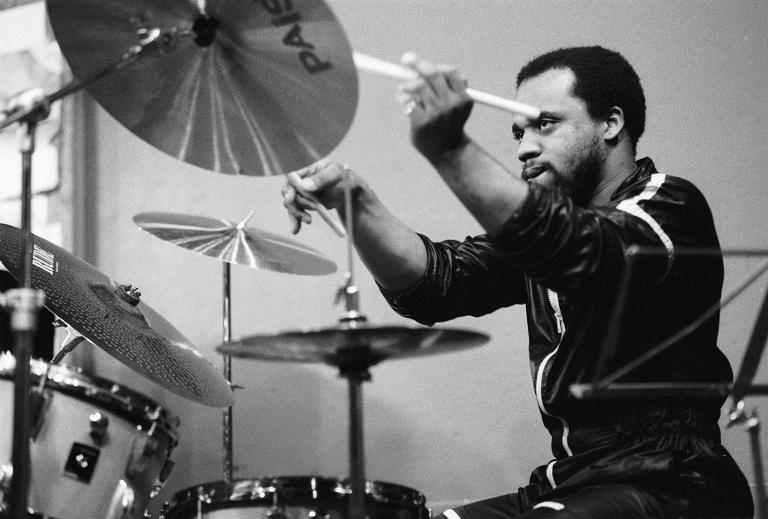 Upcoming Events