One – Succumbs Goats Remarried - 77K and the Stairway to Heaven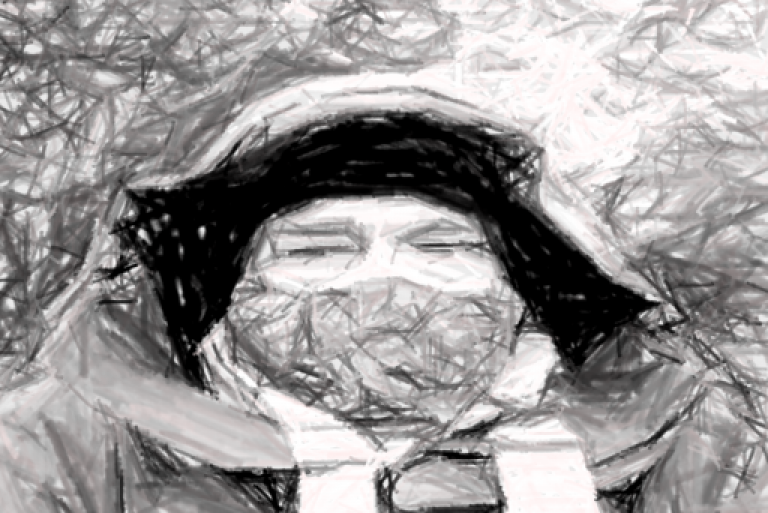 Map of the area to the south of Taunton, West Somerset, England. Corfe to Taunton is roughly 2 miles. The 3-word references (which are also found throughout this document in Bold) mark locations identified using the app What3Words. This app divides the planet into 3m square grids and assigns a different set of 3 words to each square. Somewhere on Earth there's probably a square called Never Get Lost. I wonder where it is? Oh hang on a minute let's check…. Looks like there isn't one. But there is a Never Deft Lost. It's in Southland, New Zealand just to the east of Rae's Junction, between Roxburgh and Lawrence (there's also a Never Debt Lost in the heel of Italy).
One post-dawn late-April day in 2020 - Year One of Covid - I am ambushed by my memory.
A lonely lane winds through the ancient feudal parklands turned modern-day hayfields of the parish of Orchard Portman. The lane trends roughly parallel to the main road heading south from Taunton, the County Town of Somerset in the West of England. This busy route siphons up all the through traffic and leaves our little lane in peace, frequented for the most part by the cars and tractors of local residents and farmers, and sometimes by youths out on car-bound nitrous-fuelled sex sprees, and now, after an absence of over 40 years, by pedestrianised 2020Me. 
Just where the lane dips to a stone bridge across a gullied brook there is a waterfall and a pool (Succumbs Goats Remarried). An oak tree – almost dead now – shadows the pool in the summer, but in April its budding leaves leave barely an impression. The bank is red and muddy, the water creamy where it hits the pool, a scum of spume ebbing into the far side. 
In July 1977, aged 15 and a half, on this bank I stood, awkwardly side-by-side with 77K, looking into the pool, lost for words, wondering if I dare take her by the hand.
I leave the house (Prefer Danger Stove) at 5AM, a thermos of sugary tea and a boiled egg in Dad's red cycling backpack. No need for a map. These lands of my youth, I know them like the back of my hand. Or so I think. Five minutes out of town, just before the stile (Awestruck Joins Reaped) that marks the start of the path that cuts through the cider apple orchard where I'd whacked trees with sticks for one pound fifty an hour and a free lunch, Haygrass Lane crosses the M5 motorway (Cherry Peroxide Disgraced). The M5 - which usually tears a vicious gash of exhaust fumes and hot tyres through the lower northern flank of the Blackdown Hills – is deserted now except for the occasional truck. The supply line truckers, heroes of this cruellest month, out there risking their lives delivering food to the region's supermarkets. 
Across the main road, on the other side of the orchard, lies the racecourse (Aimless Rejoiced Reward). The stands are silent. Ghost riders spur their mounts on over the untended grassy race between the hurdles. The rising sun has dipped behind a wooded hill but re-emerges as I reach the gate on the other side of the course and circle around the concrete-rendered western facade of the squat tower of the mediaeval church of Orchard Portman (Darkest Cookie Bounding).
If you're hoping for this kind of detailed description – vis-à-vis 77K/77Me – I'm going to have to disappoint you sorry and all that, but, y'see, it's like this: I have a severely stunted visual memory. I remember faces and bodies from photos only. Sadly this applies also to my nearest and dearest. So if I cannot close my eyes and picture the visage of my partner of 37 years, or my childrens' faces, or my parents', how can I be expected to recall my first girlfriend's? The photos tell me she was very blonde and very skinny. So there you go.
My memory is a catalogue of verbal narrative. I just told you the Portman church was 'concrete-rendered'. That's because that's the phrase I made up to help me remember it. I can't see the church, but I remember the words. And so: all I remember about 77K is my account of 'what happened', consolidated by repetition (those pre-sleep nights in your teenage bed…) into the 'true' version of events. 
Verbalisation has always been my go-to way of learning. In my early school years I'd mutter away soto voce the words I read in books, and I'd also have to turn all those pesky numbers-n-symbols into words and speak them out loud in order to even start to process just what the mathematical fuck was going on. By the age of seven it was clear to me that this kind of behaviour attracts undue attention from certain mean-spirited kids and teachers and so I'd learnt to internalise the whole damned inefficient business of learning stuff at school.
As I walk along that lane then, that April morning, goldfinches ripping the hedgerows and the thermal promise of morning tea by the carp-fishing lake in the wood only twenty minutes to the south-east (Fast Watched Placidly), some of the words of these stories ambush me… 
Back in the early drinking days of late-teenagerhood (six pints of bitter, a packet of cheese-n-onion, and a quick vomit in the car-park in the frozen moonlight) I used to joke with my friends about how I received my first advice about approaching girls from a Radio One disk jockey. This man died in 2012, a Knight of the Garter, a celebrated maverick who had raised an awful of money for the charities that he supported. Shortly after his death newspapers published shocking exposés of investigations into his private life, and his name is now such a benchmark of criminal disgrace that I cannot even bring myself to type it out.  It makes me shudder now, but this is the man who, one Saturday afternoon in June 1977, accidentally lit the blue touchpaper for the fireworks of my teenage life.
I very much wanted to 'go out with' 77K. I'd identified that feeling and put it into words. It was the next bit, the actual how-to-ask-a-girl-out bit. That was the bit that was eating me up inside. The answer though, when I heard it conveyed to me via transistor that afternoon was obvious. The DJ told us listeners that he had received a letter from a boy just like me, a boy in exactly my predicament. A boy too shy to attempt anything face-to-face, a boy who, with no telephone in the house, had never in his life made even a single phone call, let alone asked out a girl over the phone. Write to her, the DJ told me. Get it down on paper. Put the letter in the post box. Wait for her reply. Then you'll know.
Well all right then. I spent a day on the letter followed by a harrowing few minutes of front-of-postbox agony (Rots Threading Registers). Because once it disappears down that red-hot throat there's no turning back. It's the old-school equivalent of hitting SEND (or perhaps more appropriately POST). 
77K wrote back, yes she did, she did indeed, saying yes. And she also – even now I feel a little bit nervous - wrote her number down for me to ring her to arrange the details of our first date.
The telephone box (Texted Hurricane Shuffle) isn't guardsman red anymore, but it's still located on the south-eastern corner of my old house in the village of Corfe, just where the Blackdown Hills begin to rise up out of the Vale of Taunton Dean. Into this dreaded box I ventured that July night in 1977. Too scared to face the dial myself I dragged my younger brother with me into the box. I knew that, if he was there beside me, I'd have to make the call. I couldn't lose face in front of my brother. I made the dial. I made the arrangements for the weekend walk. All was well in the world. 
77K and 77Me met at Corfe Church (Crackling Scary Blackbird) and walked down Mill Lane (Impulses Riskiest Laptops) to the butterfly fields. We crossed the deep-cut Broughton Brook at the 'kissing stile' bridge (Zaps Poet Drones) at which we did not even touch let alone kiss. Left turn then and we followed the brook-field edge to the farmhouse (Pythons Jelly Decays) in the lane at Heale. Then along the lane towards Orchard Portman and the waterfall and pool feature that, as I've said, provokes the memory ambush that starts this whole thing off… 
After that we walked back through the fields to Corfe.
Later on (maybe a coupla dates later) I played her Stairway to Heaven too many times and she chucked me.
Bio reference
Artist Photo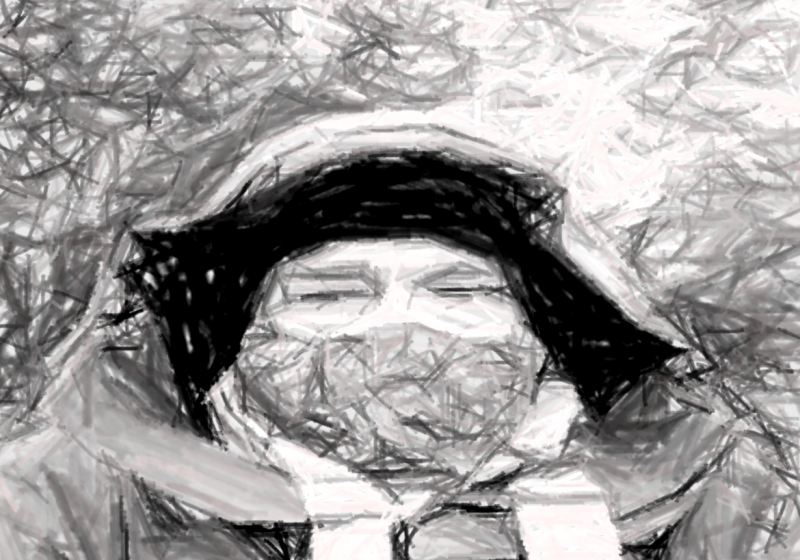 Artist Bio Text
UK-born in 1962, Treefrog 'David' Sanders is a musician and artist with a peculiar interest in the piano and creative investigations into the world of fluid dynamics. Since 2009, David has exhibited works at venues including the NZ Academy of Arts, Thistle Hall and Ron Barber Gallery. David has also been a member of the Bayview Shelley Bay Arts Collective and the music theatre group, Amalgam. Solo painting shows include Demolition Series (2009), Surface Tension (2013) and Strange Attractors (2017). David lives and works in Wellington, NZ.
More Articles