Body
Night three of Neil Feather's three-night residency at Pyramid Club features four unique instrument inventors under the same roof.
Neil Feather - Sound Mechanic Neil Feather has been creating radical and unusual musical instruments since 1970 and is increasingly known as one of the most original musical thinkers of his day. His instruments each embody uniquely clever acoustic and engineering principles, and are visually arresting. The music he plays on the instruments is equally original, embodying new principles and resulting in a nearly alien idiom of music.
Mikel Durel - Instrument maker, sculpter, painter and photographer Mikel Durel makes instruments from found objects, antiques, and custom made equipment, blurring the lines between invented instrument and sculpture.
Zak Argabrite - Zak Argabrite is a sound and video artist, composer, performer and researcher from Kentucky based in Te-Whanganui-a-tara. Much of his performance work with electronics involves showing and making audible discarded technology's ability to glitch. Informing Zak's performances is a desire to acknowledge the fraught relationship technology has with land and time — its histories of land extraction to its futures in landfills.
Steve Roche - celebrated Plan 9 film score composer Steve Roche creates invented instruments from found objects including the biscuit tin đàn bầu.
---
Presale tickets $15 through Under the Radar
Livestreamed on our Twitch channel
---
Many thanks to Creative New Zealand for their support of Pyramid Club's programme
Feature Image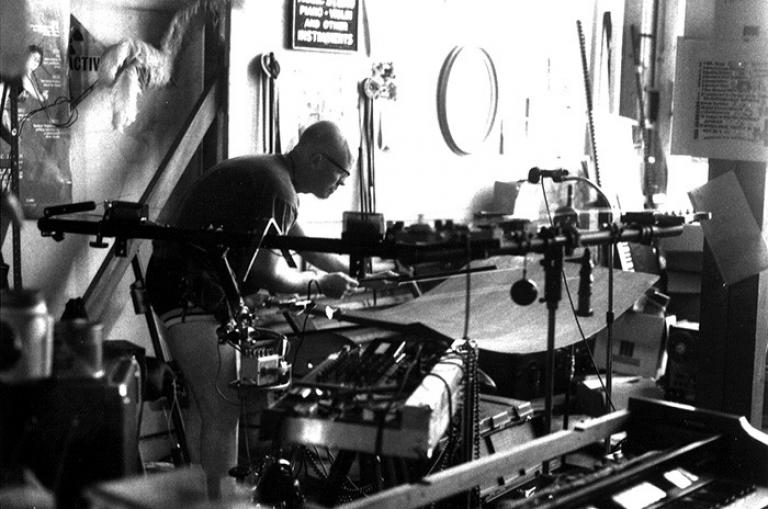 Upcoming Events