Bell - Immanuel Dannenbring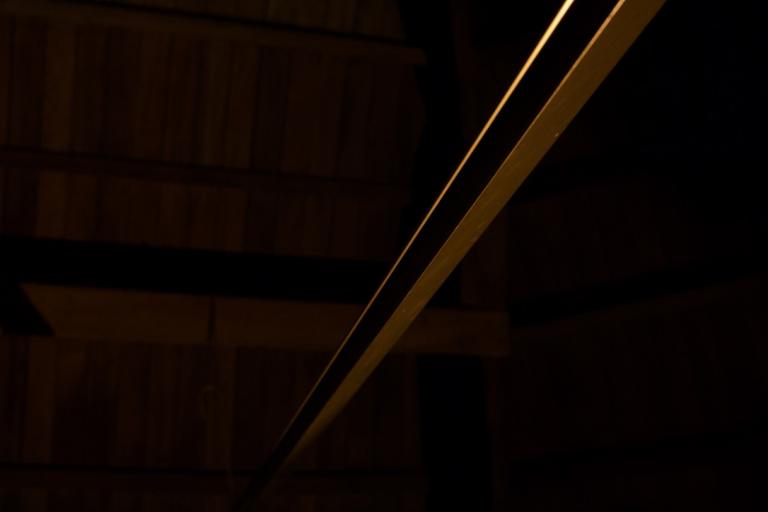 Overtones and psychoacoustic intricacies will begin to sound with the increase of geomagnetic activity of an arriving solar storm.
Looking up at a sky strewn with stars is a given to most people in Aotearoa, but from where I've been based for the past nine years, stargazing can be quite a mission in Taiwan.  It has become an awe-inspiring experience upon every returning visit to New Zealand.  I don't regard myself as a devout astronomy hobbyist, but I have always been intrigued by celestial phenomena, mainly from an experiential perspective.  When I discovered many years later that the aurora australis could be viewed from the lower half of the South Island, I joined every existing aurora-hunting group I could access on social media and downloaded apps that would alert me when there was the possibility of seeing one.  
The aurora australis in Aotearoa is rarely visible through the naked eye, but it's ghostly radiance can be captured through long-exposure photography. The elusive and ephemeral nature of this phenomena is what I find captivating and have based my month's sound exploration off. 
Bell is a multichannel sound installation using vibrational speakers and metallophones that attempts to sonify real-time solar wind data provided by the Advanced Composition Explorer (ACE) satellite. Real-time information regarding the intensity of proton density, bulk wind speed and interplanetary magnetic field (IMF); strength (Bt) and coordinates (Bz) is routed into Max and assigned to control the output gain of each speaker. Each variable is paired with an oscillator which outputs a range of resonant frequencies to each vibrational speaker attached to a suspended metal object. In turn, the vibrational speakers will summon overtones and psychoacoustic intricacies when a certain level of loudness is reached.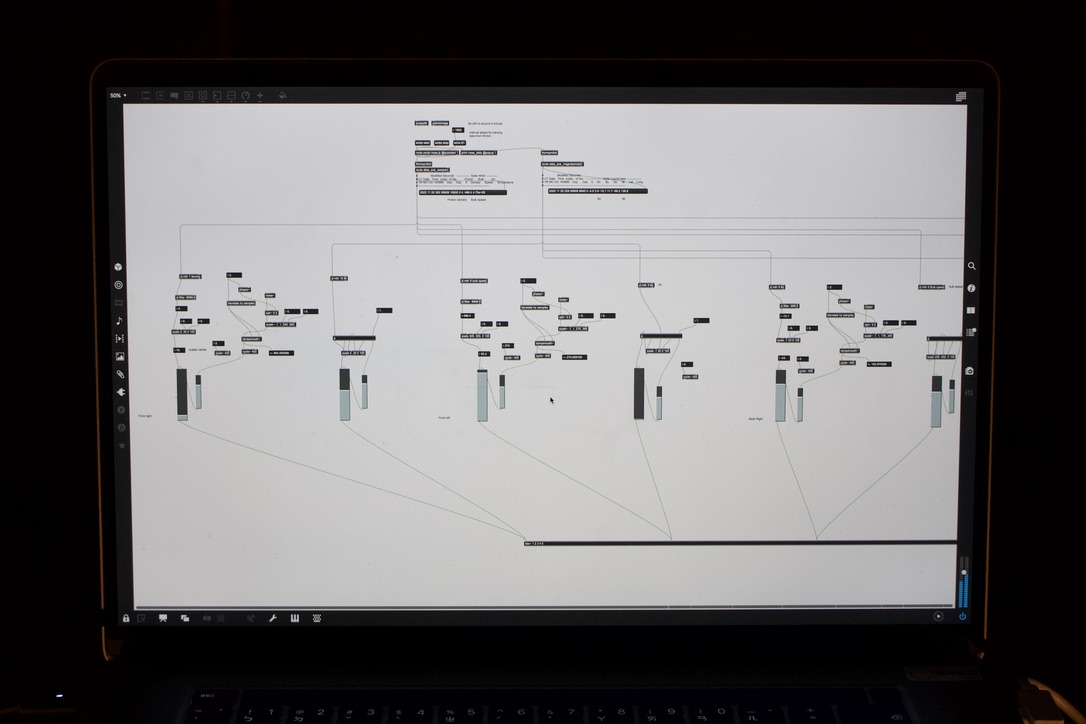 Sonic Interest
I appreciate natural phenomena for what they are but also feel compelled to create something in response to one.  The process is often one ridden with doubt (merely embellishing what is already phenomenal in and of itself).  It got me thinking of how would I sonically respond to this phenomenon practically, yet be aesthetically pleasing, and have significance to the space of residence.  
Up until last year I have been working with sound/music in a linear form, whereby through composition you would shape the trajectory of the music through the introduction of changes and stasis.  But with the virtual absence of a timeframe in sound sculptures and installations, I have found it quite challenging to maintain sonic interest under certain technical and material parameters.  There needed to be enough sonic interest that would complement the phenomena but not overpower it.  The nature of this space-weather data is to constantly fluctuate depending on the intensity of the solar storm.  The sonification of it is to embody the liveliness of the phenomena through sound. So it really influenced the way I would approach listening, as it wasn't really about listening from the start to end of a piece but instead listening to monitor the subtle changes on a daily basis. 
Initially, I was to assign a single sine tone to each of the five speakers matching the resonant frequency of their respective object, in order to call out the harmonics in the material.  Though during the process of searching for these resonant frequencies, I discovered that shifting in between frequencies on the oscillator resulted in the formation of some very interesting acoustic pulses within the object itself that could not otherwise be achieved with a singular tone.  The experimentation of sending two tones to a singular speaker also resulted in some ephemeral difference tones. To automate this, I routed a pitch-glide that would slide up and down randomly within a given range to the oscillator.  So with five of these sounding simultaneously, it would create an infinite amount of micro changes to the intertwining harmonies.  As a result, I would end up with a much more harmonically complex and rhythmically variant drone.  As the choice of tones are dictated by the resonance in the objects, naturally you would end up with a harmonically discordant drone.  But through the relatively low gain levels, the sound would appear more tranquil and somewhat eerie.  The constant blend of tones and overtones at a certain volume unintentionally emanates the visual movement of an auroral display.
Portrait Image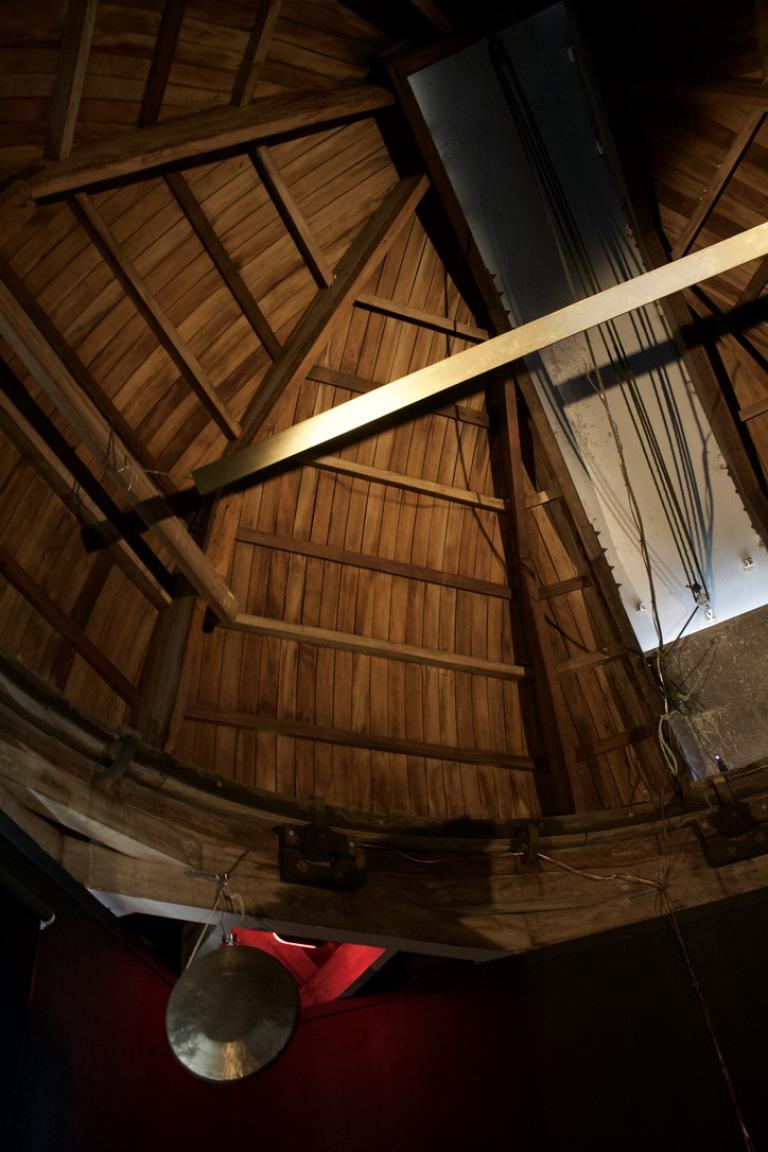 Landscape Image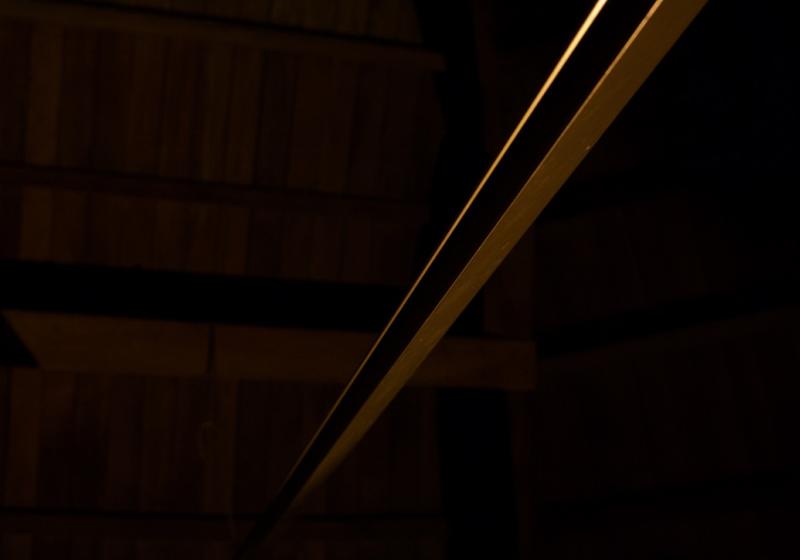 Site Specific
Most of the time I was creating something that would sound good, but in retrospect this "sounding good" was directly influenced and shaped by the space it was created in. 
From an assortment of metal gongs, household furniture and architectural parts, I tediously tested the resonance of each acquired metal object to see if they were of any use.  In part to visual aesthetics, I ended up using three metal drawers that had a beautiful plate-like reverb, a brass gong (still had the richest audible overtones) and a long 2m aluminium railing that was eventually used for low frequency amplification. 
I am not much of a visual artist, though I still attempted to make the installation presentable visually.  The observatory is a very small space with a 4m2 floor plan and an octagonal roof that forms the dome.  In utilising the symmetry of the building, the four objects were suspended in each corner of the room and the long railing horizontally extended across the diameter of the roof. 
Instead of getting localised sounds from directional loudspeakers, the use of vibrational speakers on these irregular shaped materials lacked much sense of direction.  You could get a vague sense of the sound coming from one end of the room but on many occasions I would have to walk around the room to put my ear right up to the speaker to see which one was sounding. Each speaker was assigned to carry a solar wind variable, which worked well in the small space, as you didn't feel each element was isolated on each corner of the room.  
In the process of orchestrating the installation, the lack of soundproofing in the observatory paired with the intruding drones of airplanes and a fog horns formed the illusion that these exterior sounds appeared more musical than how one would normally perceive them. Occasional strong gusts of wind would also mask the installation but reveal them once calmed, which reminded me of how weather-dependent this phenomenon is. 
It's quite a profound experience to be able to hear this during the day as it reminds us that our perception of time is still largely dependent on the hours of sunlight.  These night sky phenomena are always there, we just have a small window of time to observe them, and in many places the window is fogging up.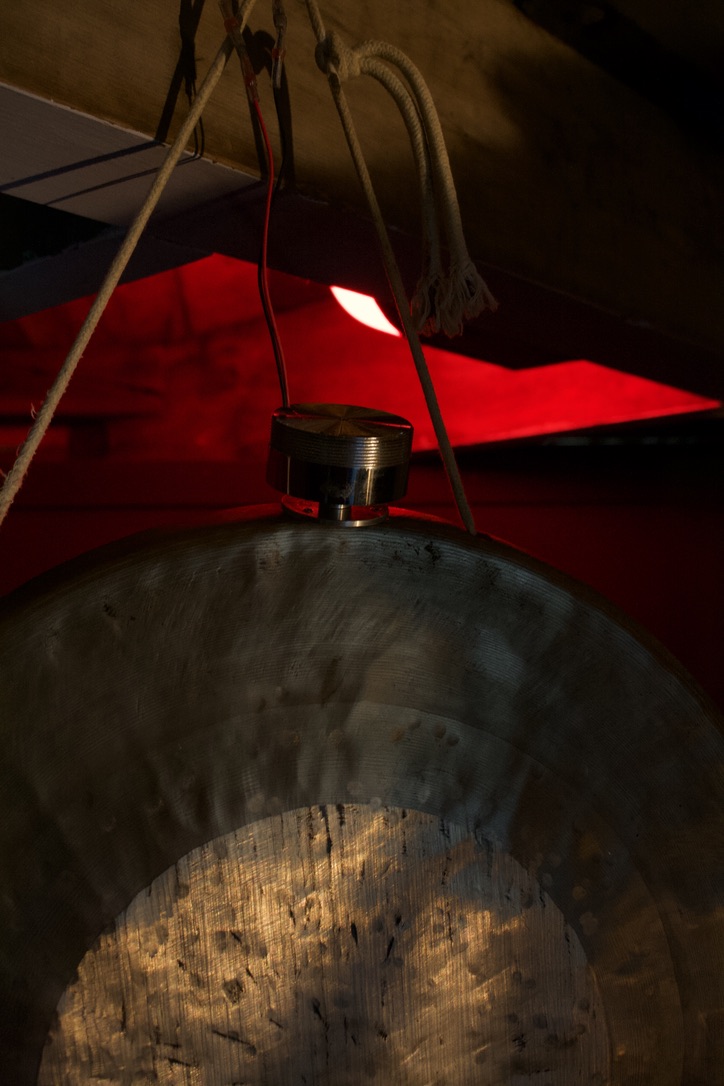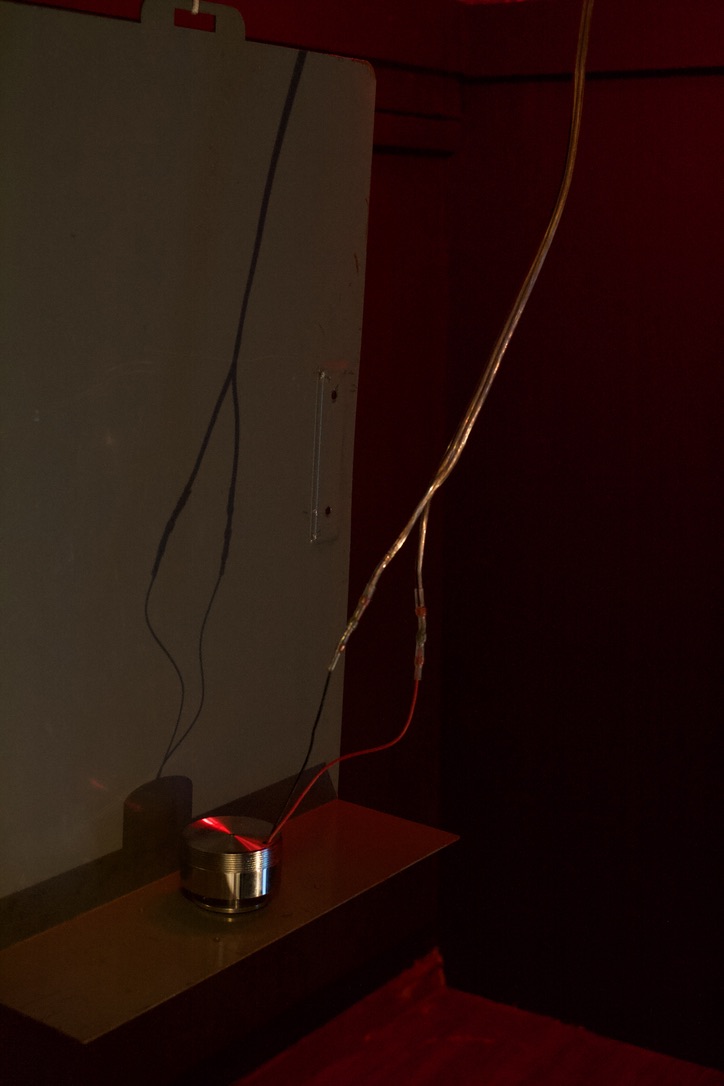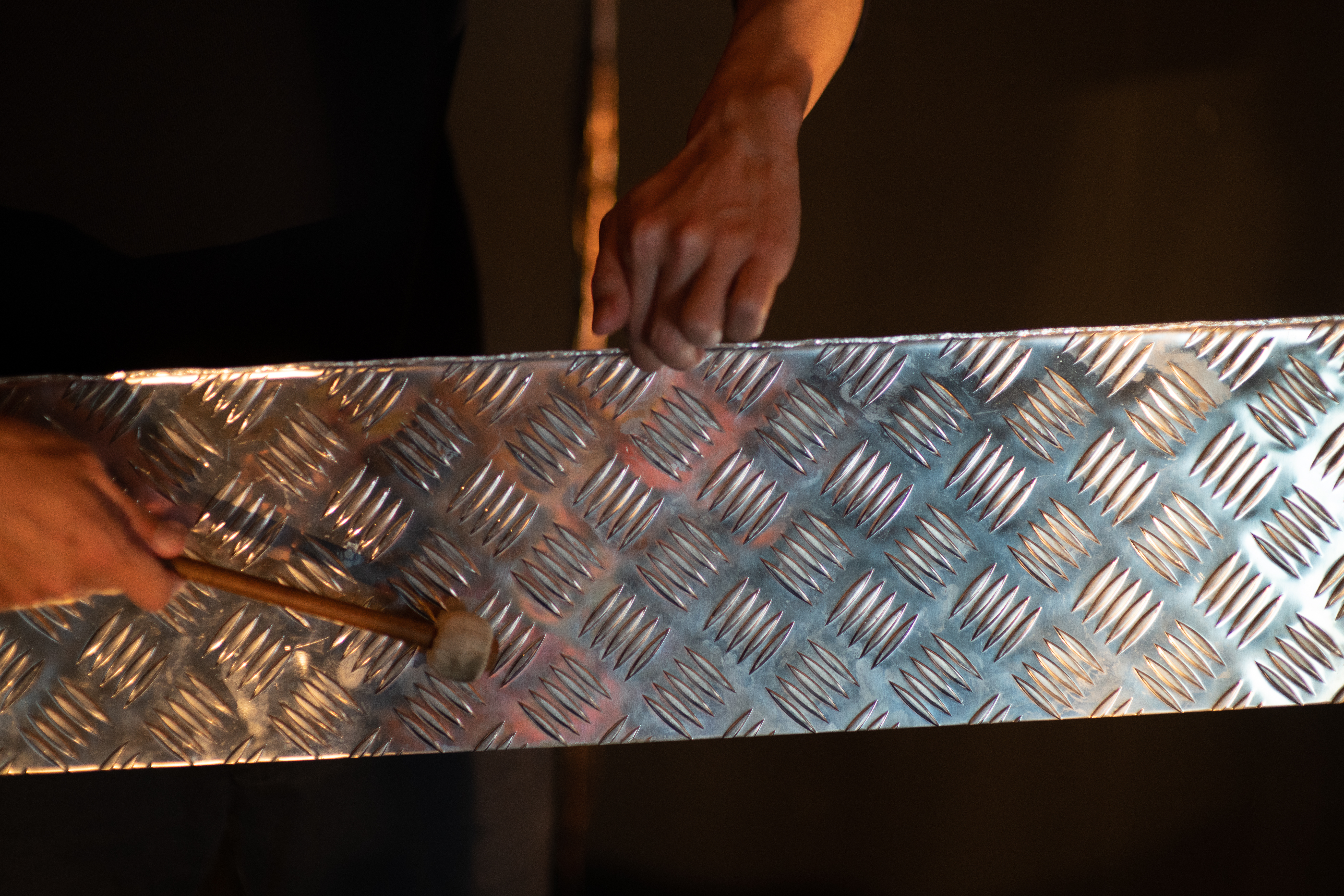 Bio reference
Artist Photo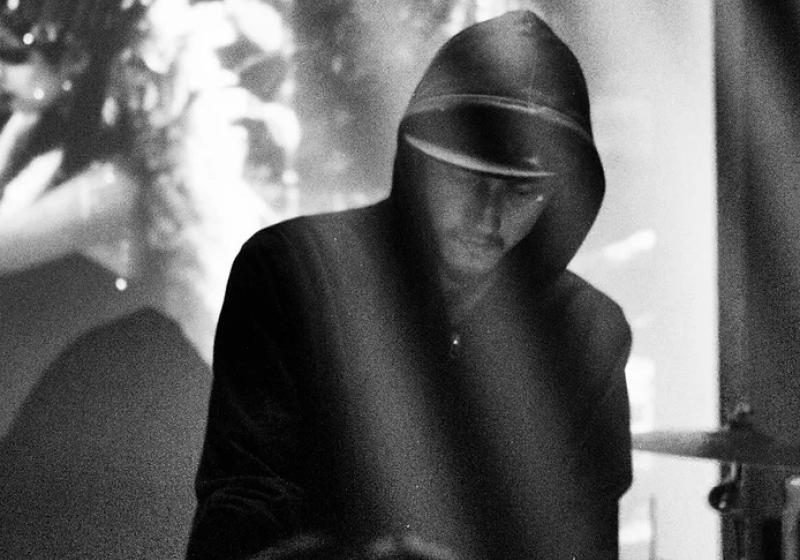 Artist Bio Text
Immanuel Dannenbring is a New Zealand composer and sound artist based in Taipei Taiwan.  Aesthetically he is interested in seeking a means to strike a balance or to obscure the boundaries between both academic and popular music worlds and demonstrates this through performance, composition, sound design and curation.  As a performing artist he primarily works with the sampling of found sounds, field recordings and percussion in rehearsed and improvised settings under the pseudonym Migrant.  In recent years he has started working in close collaboration with many video and new media artists.
Official Website
More Articles