Body
Takumi Motokawa presents 'TOAD Live'
What do those amphibians dream of in this world? While the choir of them is singing, what do we dream in between our conscious and subconscious parts? Is there such a thing as a shared dream that we all go into? We may dream of the same thing but we each voice it out differently. Thousands and more voices of ours together do indeed sound like these toads singing in the green field where the rain falls and the wind blows.
Takumi Motokawa:
Born in Japan and raised in New Zealand, Takumi Motokawa carries within him a diverse mixture of musical languages and influences through which he tells his stories. In 2015, he relocated to Berlin, where he collaborated with producers and artists such as Shackleton, Nik Nowak, David Delgado, Matilda Abraham, and Samin Son as a touring and studio percussionist, keyboardist, composer, and producer. In 2017, he played on-stage percussion in a new-circus production PARADE at Chamäleon Theater in Berlin. He has made frequent appearances at Berlin Atonal with Shackleton and the latest project "Tunes of Negation" has released two albums. In 2020 he released a trilogy of EPs through Connaisseur Recordings with a Berlin-based producer Jepe, from which the track "Translation" has over 1 million plays online.
https://takumimotokawa.com/
https://soundcloud.com/takmo
Aotūroa:
Having established himself as one of Aotearoa's leading drummers performing with the likes of dDub, Corrella and in New Zealand's premier percussion ensemble Strike! Percussion, Tom Scrase is forging a new path in composition under the moniker Aotūroa.
Creating sound design for dance, film and installation, this creative outlet sees elements of ambient, textural soundscapes blended with complex and hypnotic rhythms and field recordings. Dense and challenging, these sounds are manipulated while retaining the primal sense of connection that permeates Aotūroa's music.
Complimented and grounded with Taonga Pūoro, most of which crafted by the artist, Aotūroa is forging a new sound unique to New Zealand as illustrated in the 2020 release of the debut self-titled album which has been faithfully pressed to vinyl at Holiday Records, Auckland, Aotearoa.
https://tomscrase.com/
https://soundcloud.com/aoturoa
---
Presale tickets through Under the Radar
Live streamed here.
---
Special thanks to Creative NZ for their support of Pyramid Club's programme
Feature Image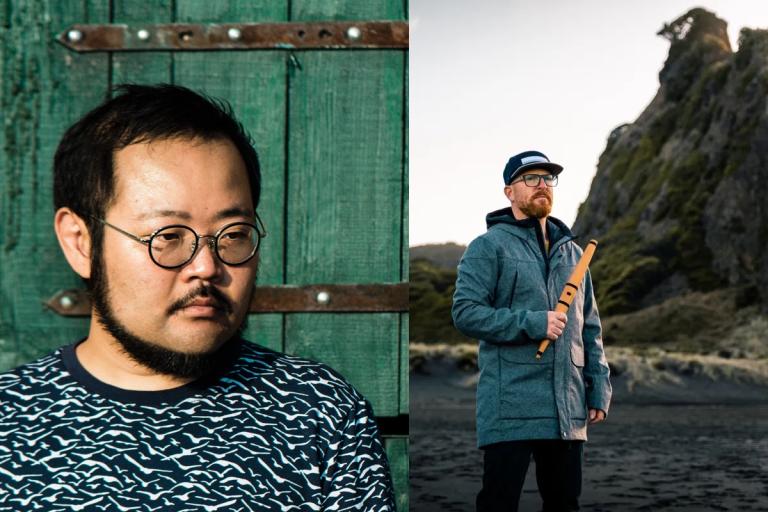 Upcoming Events