Body
Pyramid Club is happy to present NZ free noise pioneer Bruce Russell and electronic duo Oghum in the deeply resonant pedestrian tunnel under the Wellington airport runway.
BRUCE RUSSELL
Internationally renowned experimental musician and writer Bruce Russell is a founding member of The Dead C and free noise combo A Handful of Dust (with Alastair Galbraith). He established the Xpressway label in the 1980′s to release music by experimental New Zealand artists. Russell later established Corpus Hermeticum, an imprint for New Zealand and international artists, exploring free noise and improvisation. In 2009 Russell published Left Handed Blows: Writing on Sound 1993-2009. He continues to write for publications including The Wire. He claims his main instrument is the amplifier (usually a small NZ made Concord valve amp from the early 1960s), and he is also known to play guitar and tape machine.
OGHUM
Oghum is the insterstellar duo of Nell Thomas (Orchestra of Spheres, Cookie Brooklyn and the Crumbs) and Jonny Marks (All Seeing Hand, Mean Bones), performing on Synthi AKS, theremin and other assorted items.
7:30pm
Koha
LOCATION: Wellington Airport Pedestrian Tunnel, access via Coutts Street, Kilbirnie, or Miro St, Strathmore.

Thanks to Creative NZ for supporting Pyramid Club's programme.
Feature Image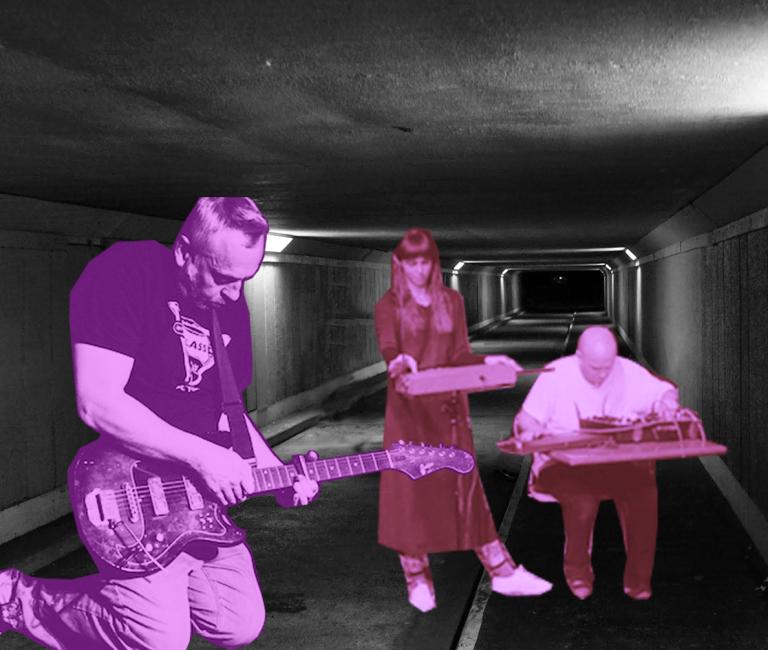 Upcoming Events