Body
Pyramid Club is proud to host Motoko Kikkawa for 2 nights of musical articulation and collaboration.
For her 2-night Pyramid Club performance residency Motoko Kikkawa will be collaborating with a variety of musicians from Pōneke and around Aotearoa.
Not ever limited by any one medium or genre, Motoko Kikkawa has been working prolifically with sound, performance, improvisation, visual, textile and object art in Dunedin for over fifteen years. Motoko Kikkawa is regarded as one of the Ōtepoti-underground's most prolific and versatile exponents.

Originally from Tokyo, Motoko Kikkawa has lived in Dunedin since 2004 where she obtained a BVA from Dunedin School of Art.

Her presence across noise, contemporary classical, free improvisation and quasi-ritual fields on violin, voice and atmospheres is as recognisably unique and identifiable as it is sympathetic, musical and adaptive. Notable projects include The Ladder is Part of the Pit, Ray Off, Kiseki Usagi, and countless collaborations.

Motoko is a past resident of None Gallery and has played solo and in collaboration at The Audio Foundation Auckland, The Auricle Christchurch and regularly at various independent events such as Lines of Flight.
Night 1 - Baxter Gray solo, Motoko Kikkawa solo, Motoko Kikkawa w/Kieran Monaghan
Baxter Gray is a musician and film maker from Paekakariki, Aotearoa. Their work includes solo experimental noise music using bass, vocals and effects with live projections as well as film work.
Kerian Monaghan's musical entrance started deep in the bowels of Southland. He gravitated towards, raucous noise; from politically charged and D.I.Y punk rock, the nihilism of New York No-Wave, to the ear-bending found-sound approaches of pre-digital Industrial music. Moving to Wellington in the 90's presented ear-entering exposure and collaboration with unruly noise, free-form jazz and rhythmless soundscapes.
---
Night 2 - Motoko Kikkawa in collaboration with Nell Thomas/Erika Grant, Beth Hilton and Marika Pratley.
---
NOTE: WE ARE CURRENTLY OPERATING UNDER CURRENT COVID19 LEVEL 2 RESTRICTIONS WHICH REQUIRE SOCIAL DISTANCING AND LIMITED NUMBERS
Presales from Under the Radar
LIMITED TO 20 TICKETS UNDER LEVEL 2
Many thanks to Creative NZ for supporting Pyramid Club's programme
Feature Image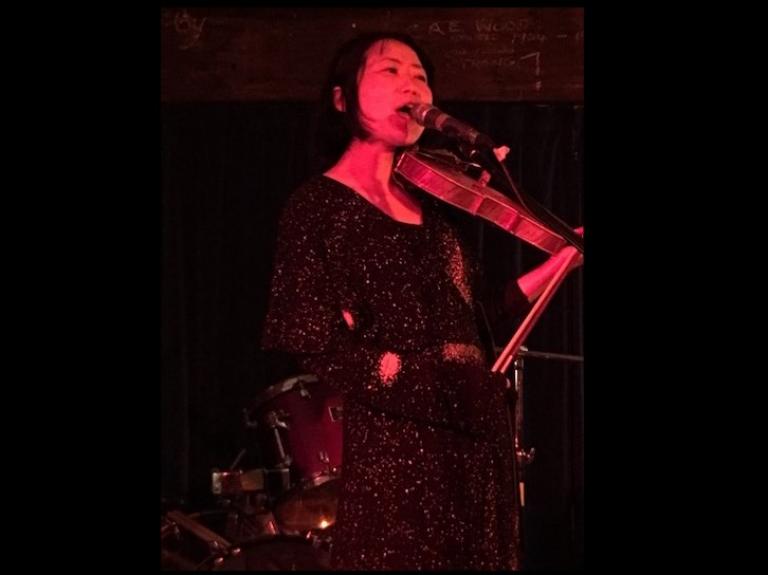 Upcoming Events