Body
Pyramid Club and Audio Foundation are pleased to present NYC-based sound artist and improvisor Lea Bertucci across a two-night residency at Pyramid Club, performing solo and in collaboration with local artists.
Lea Bertucci is an artist, composer and performer whose work describes relationships between acoustic phenomena and biological resonance. In addition to her longstanding practice with woodwind instruments, her work incorporates multichannel speaker arrays, radical methods of free improvisation and creative misuses of audio technology applied to field recording and sampling/collage techniques. In recent years, her projects have expanded toward site-specific and site-responsive sonic investigations of architecture and acoustics, most notably in 2018's Acoustic Shadows, a suite of compositions and sound installation that took place as part of the Bruckenmusik Festival, inside the hollow body of the Deutzer bridge in Koln Germany. Her autodidactic and idiosyncratic approach to music is marked by dense masses of sustained dissonance and a fascination with the sonic substance of common experience through eccentric methods of field recording and collage. Tape manipulation and other creative recording techniques push the limits of the recorded medium to elicit a visceral sonic and emotional experience from the listener.
Her discography spans over a decade, with eight releases of full-length solo albums and a number of collaborative projects, notably a new project with composer Ben Vida for woodwinds, electronics, voice and tape. In 2018 and 2019, she released the critically acclaimed solo albums Metal Aether and Resonant Field on NNA Tapes and in 2021, founded her own imprint, Cibachrome Editions, with A Visible Length of Light as the inaugural release.  
Night 1 – with Riki Gooch & Daniel Beban
Riki Gooch began his career as a founding member of seminal band Trinity Roots. He has since lent his drumming and production talents to legendary New Zealand artists claiming his position as one of New Zealand's finest and in demand musicians. These artists include Jonathan Crayford, Bic Runga, Fat Freddy's Drop, Ladi6, Recloose, Crowded House and Electric Wire Hustle. Riki is also the brains behind the massive Eru Dangerspiel Ensemble and a solo artist under the moniker Cave Circles.
Daniel Beban performs on a number of different instruments in groups including Orchestra of Spheres, Sign of the Hag, Sunburst Finish, Micro Soft Voices, UMU and others. He builds sound sculptures and invented instruments out of found objects and recycled materials. Through his work as a radio sound engineer, Daniel has experimented at length with reel-to-reel tape machines. The tape machine has formed the basis of much of his electronic work, especially with Imbogodom (duo with Alexander Tucker)
---
Tickets available here
Live stream at this link+
---
Special thanks to Creative NZ for supporting Pyramid Club's programme
Feature Image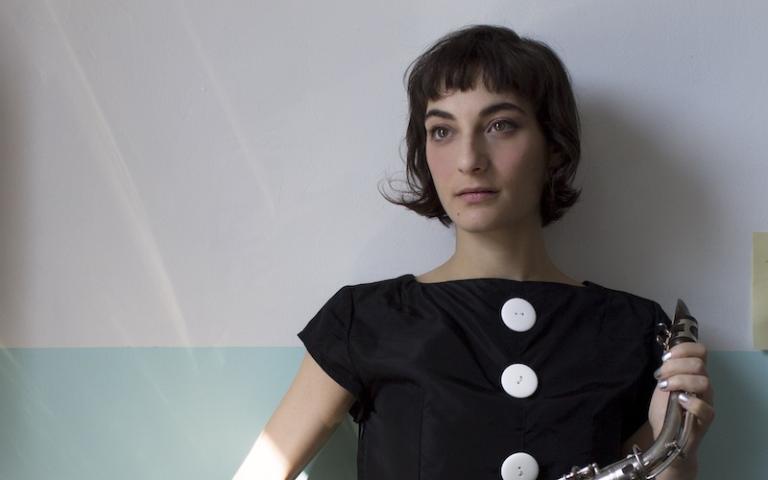 Upcoming Events