Body
In "Studies on Orlando, Hildegard," Johnny Chang, Keir GoGwilt, and Rob Thorne perform original renditions of renaissance motets by Orlando di Lasso (1530/32-1594) and medieval chant by Hildegard von Bingen (1098-1179).
These transhistorical experiments modulate the older music's temporality and meaning, pushing back against familiar mythologies of Western music history positing polyphony as a metric of Europe's cultural and spiritual advancement. Meditations on these musical materials are filtered through the trio's own improvisatory idioms, which register different spiritual histories through their respective bodies, instruments, and sonic gestures.
Rob Thorne - taonga pūoro
Johnny Chang - violin
Keir GoGwilt - violin
Presales available at Under the Radar.
---
ROB THORNE
New Zealand Māori composer, performer, improvisor, collaborator, anthropologist and specialist Rob Thorne M.A. (Ngāti Tumutumu) is a diverse and original explorer in the evolving journey of taonga pūoro, fusing these ancient voices with modern sounds and technology.
His debut solo album Whaia te Maramatanga (Rattle Records) is a deeply felt and highly concentrated conversation between the past and the present - a musical passage of identity and connection.
A musician with over 25 years performance experience in bands and solo, predominantly within alternative rock, free noise, experimental, and improvisational sound art, his work since 2001 with traditional Māori musical instruments (taonga pūoro) has seen him complete an MA in Social Anthropology, and since 2008, incorporate this diverse experience to create long, beautifully transcendent, ambient compositions using loops, intelligently blending the modern with the ancient: a format that is now being picked up and utilised by many taonga pūoro players.
KEIR GoGWILT
As a violinist Keir GoGwilt has been described as a "formidable performer" (New York Times) noted for his "evocative sound" (London Jazz News) and "finger-busting virtuosity" (San Diego Union Tribune).
He is a founding member of the collectively run American Modern Opera Company, who have curated festivals at the American Repertory Theater, Clark Art Museum, and the Ojai Festival (2022). Additionally, he co-leads his trio, Treesearch.
Keir has soloed with groups including the Orchestra of St. Luke's, the Chinese National Symphony, the Orquesta Filarmonica de Santiago, the Bowdoin International Music Festival Orchestra, the Boston Modern Orchestra Project, the Manhattan School of Music Chamber Sinfonia, the Music Academy of the West chamber orchestra, and the La Jolla Symphony, among others. As a creative collaborator, he enjoys a number of close partnerships in which he works variously as a performer, music director, and improviser. He has ongoing projects with composers Matthew Aucoin, Celeste Oram, and Carolyn Chen, choreographer Bobbi Jene Smith, bassist Mark Dresser (as part of the Dresser Quintet/Septet), violinist-composer Johnny Chang, taonga puoro musician/scholar Rob Thorne, and percussionist/conductor Steven Schick. Additionally, he has performed and/or recorded with artists including Tan Dun, Nicole Mitchell, Jim Black, Joshua White, Anthony Roth Costanzo, Tobias Picker, Miranda Cuckson, and Robert Levin.
Currently he is finishing his PhD in Music at UC San Diego. He has presented lecture-recitals on baroque, galant, and contemporary music at conferences throughout the United States and Europe, and has published work in Naxos Musicology and the Orpheus Institute Series.
JOHNNY CHANG
Composer-performer Johnny Chang engages in extended explorations surrounding the relationships of sound/listening and the in-between areas of improvisation, composition and performance.
Johnny has been a part of the Wandelweiser composers collective since 2012 and in 2018, initiated a new framework for the presentation of creative research and performances, "Partitions & Resonances", aimed at encouraging new and ongoing collaborations between the varied disciplines of composition, musicology, historical research and performance.
He currently collaborates with: Antoine Beuger, Samuel Dunscombe, Catherine Lamb, Klaus Lang, Mike Majkowski, Phill Niblock, Derek Shirley, Germaine Sijstermans, Taku Sugimoto, Eric Wong.
As composer and performer, his articulated performances have been featured in: Staatsoper/ OperaLab//DAAD Mikromusik/MaerzMusik (Berlin), Donaueschingen Musiktage, DNK Days/Sonic Acts Festival/Muziekgebouw (Amsterdam), Gaudeamus (Utrecht), Insub.Festival/cave12 (Geneva), Cafe OTO (London), Moment Musicaux (Aarau), Dampfzentrale (Bern), Q-O2 workspace (Brussels), Wandelweiser Klangraum (Düsseldorf), Klang im Turm (Munich), Minimal Jukebox (Los Angeles Philharmonic), Pardon To Tu (Warsaw), Umlaut Festival (Berlin & Paris), Audio Foundation (NZ) to various music series/venues in Berlin such as Staatsoper unter den Linden, Haus der Kulturen der Welt, KINDL Centre for contemporary art, ausland, Labor Sonor, Sophiensaele, KM28.
Feature Image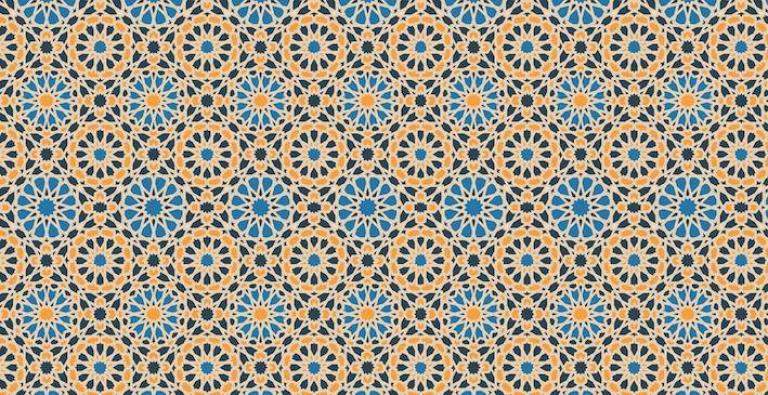 Upcoming Events