Body
Simon Cuming/Mike Heynes - Barnacles on the Balls of Industry
Simon Cuming and Mike Heynes perform Barnacles on the Balls of Industry, an expanded cinematic situation utilizing constructed sonic devices, synthesizers, field recordings and clunky, psychedelic video and sound outcomes.
An anarchic and low budget approach to critiquing the hive of film industrialisation, Mike Heynes' video work remixes a studio backlot of scale model sets to visualize a soundtrack of loops, tone clusters and drones presented in realtime by Simon Cuming.
Baxter Gray: Noise and bass songwriting experimentation accompanied by visuals. Baxter Gray is a musician and film maker from Paekākāriki. Their debut experimental short film 'Solar' was shot around the Paekākāriki coast and screened at Pyramid Club in 2020.
Feature Image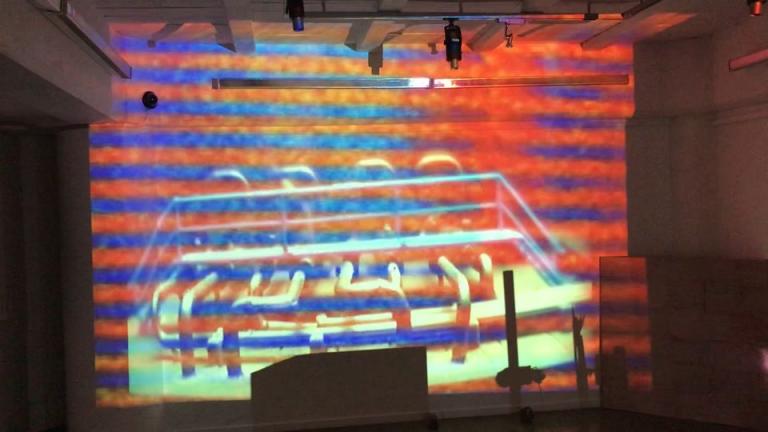 Upcoming Events