Frances Libeau
Artist Photo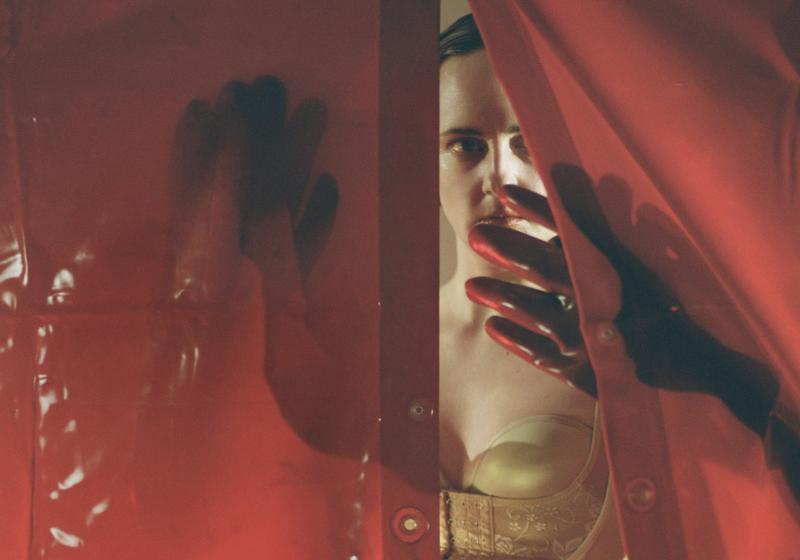 Artist Bio Text
Frances Libeau (they/them) is a queer Pākeha interdisciplinary artist. Their sonic compositions, sound designs, & writing feature across live, screen & digital platforms of contemporary music, fine art (film, sculpture & performance), film (feature & short), theatre & dance. Libeau's work often explores the textural & semantic possibilities of storytelling through sonic collage of found materials & possibilities for queering sonic & compositional & archival practices.
Frances' sonic works & collaborations in moving image, installation & performance works include Sriwhana Spong (a hook but no fish; 2017, castle-crystal, 2019/2021), George Watson (They are Cruel, in Kōtiro, Emepaea; 2022), Selina Ershadi (The hands also look, 2020) & Owen Connors (DUIRVIAS, 2020). These works have been exhibited at Pump House Gallery (London), Edinburgh Arts Festival, Gesso Artspace (Vienna), Atonal (Berlin), Te Uru Waitākere Contemporary Art Gallery, Auckland Art Gallery Toi o Tāmaki, Govett-Brewster Art Gallery, Dunedin Art Gallery, Blue Oyster Project Space, Enjoy, RM Gallery & more.
In 2018 Libeau won sound designer of the year at the Auckland Theatre Awards for Nisha Madhan/Julia Croft/Virginia Frankovich's devised work Medusa (Zanetti Productions). In 2022 they composed the score for the critically acclaimed feature film Fiona Clark: Unafraid (Curious/Cucchiara Prod.).
Frances is an experienced live art performer, having staged works at galleries & venues throughout Australasia both as Frances Libeau & with their project i.e. crazy. In 2019 Frances was the artist in residence at Audio Foundation, a venue & community for experimental sonics in Tāmaki Makaurau. They, with Selina Ershadi, are a 2023 recipient of a Karekare House Artist's Residency.
Libeau's writing has placed/won awards with Overland (AU), Nightboat Books (US), and Poetry New Zealand Yearbook.
They are currently an interdisciplinary arts PhD candidate at the University of Waikato where they are carrying out creative practice research exploring queer remediations of reproductive animacies in Aotearoa's audiovisual agricultural archives.