French Suite: Theatre of the Ear in Nine Audio Snapshots - Xenia Pestova Bennett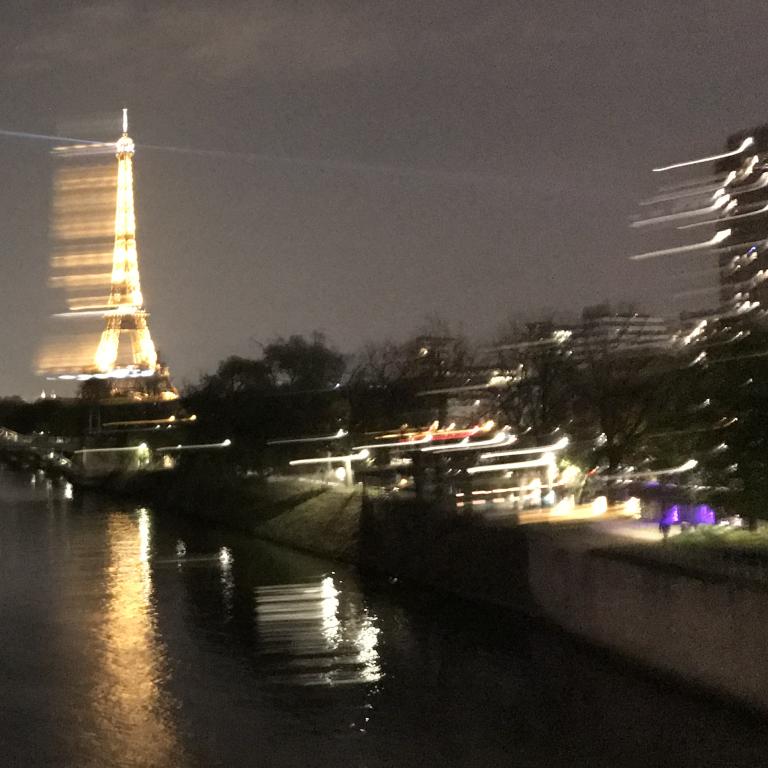 [0'00''] French Ouverture (Jude)
[3'34''] Allemande: Books as Time Capsules
[9'06''] Courante: Listen to the Water
[11'04''] Pavane: Dead Alien Baby (Thomas)
[17'35''] Bourrée: in transit
[28'24''] Air: The Breath of Birds
[33'21''] Passepied: Walking Up the Mountain (Vanessa)
[34'44''] Tombeau
[39'35''] Fantasia Contrappuntistica

Please use headphones to optimise your listening experience.
June 1976: An airfield in Algeria. The voice of Luc Ferrari, whose ashes are now under a tree.
15 September 2005: Rainfall in Amsterdam, caught with my Zoom recorder.
1 April 2007: Someone else's tram journey in Vienna.
What does this have to do with anything, you ask?
I reply with another question: among all the random sounds constantly colouring our experience, is there one more personal than the human voice? Hearing your own voice back, recorded: how that makes you cringe. Trying to remember the voice of someone you lost: how devastating when you are suddenly not sure and wish you had a recording.
1979: "I'll wrap my voice around you and drag you everywhere", sings the young puffy-haired Russell Mael on Number One in Heaven, recorded before my existence was even an option. His voice is captured like a fly in amber and kept in a metaphorical jar. That moment can now be carried around by anyone with a pair of headphones, including me, for as long as the medium lasts.
The advent of personal audio and image-capturing equipment allowed us to curate daily experience, providing the ability to choose what we listen to and to frame what we see. You would save money to buy cassingles and albums, but also tape something weird off the radio, dub friends' tapes, secretly record your own crappy little tunes and listen to your Walkman as you sulked, annoying your parents. You kept listening as you took random snapshots of stuff: buildings, animals, friends, strangers and waited for them to be developed and printed.
The unchecked invasion of the smartphone screwed everything up by undermining the importance of these unimportant moments ("put your fucking iPhone down and listen to me", to quote more Sparks). Unbridled proliferation of personal digital technologies equals unlimited documentation of daily experience in billions of images, video, and sound recordings. Countless lo-fi voice memos languish silently alongside photos that are never developed or printed out, never enjoyed, never re-lived. There are simply too many of them. They disappear the moment they are created, reabsorbed into collective forgetting. Yet, they too wish to be seen, heard, remembered, cherished.
19 June 2010: A random voice memo from a friend.
31 August 2016: Playing repertoire to listen back to and critique, so that I can do better.
10 November 2017: Sounds of the Magnetic Resonator Piano.
Fast-forward to 2022, springtime. The Latin Quarter in post-pandemic Paris. The air is thick with the breath of artists who hung around the neighbourhood before me: Verlaine, Beckett, Hemingway, Joyce, and of course, Luc Ferrari. I request to meet the librarian at Rue des Irlandais and leaf through the monks' collection of books from the 1600s. They yield sonic memories of being picked up and ruffled by others through the centuries. I spend an hour staring at Foucault's pendulum, meander aimlessly through the streets, eavesdrop on conversations, walk to the river and back, go into random churches, watch children play with little boats in Jardin du Luxembourg. I take snapshots and make recordings. Old couples dance in the square, celebrating their city, which is lovely apart from the constant and inescapable stench of urine on every street.
15 April 2022: woodblock resonance in the chapel.
27 April 2022: street ambience with ambulance and Bistrot.
1 May 2022: jazz piano through an open window.
I hunt down a ticket to the sold-out Sparks show at Casino de Paris. The now 73-year-old Russell jumps around the stage in a crazy fluorescent blur of yellow with his fashionable sneakers and blow-dried jet-black hair. He hits all the high notes, wraps his voice all over me and drags us into a frenzy of dancing during the demanding set, while I get out of breath walking up three flights of stairs. Back in my room, I implement an improvised resistance training routine to try and get in shape, a bit like Sarah Connor in Terminator 2 (or so I like to think).
Ed comes to visit. We trek out to the suburbs to consume an opulent Japanese dinner with Brunhild Meyer-Ferrari and Junya Murakami. Luc rests under the cherry tree in the garden adorned with mirrors and hanging compact discs. A luxurious cat patrols the grounds. I glimpse erotic kitsch in the inner sanctum of the office / studio, including a huge, tattooed leather penis hanging from the door handle. Later, Brunhild sends me some of Luc's sounds, and I marvel at how touching it is to listen back to moments from the life of a man I never met.
By now, my head is fried with a bizarre bastard concoction of both Sparks and Ferrari, a conglomeration of their combined not-giving-a-fuckness, clever juxtapositions of avant-garde and silliness, light and dark, pilfering from a range of styles and genres like sonic magpies, serious and fun all at once. I wonder if they ever intersected, but Brunhild says no. I like to think that Ron might dig Luc's Petite Symphonie Intuitive pour un Paysage de Printemps (1977). I make a pilgrimage to Gare du Nord and plonk a chord on the piano that Ron played, and Russell leaned on stylishly, while waiting for their Thalys to Amsterdam a few days ago (by a strange twist of fate, I boarded the Eurostar from the same station only two hours later). I hope that some greatness rubs off on me despite the hundreds of hands that pawed that keyboard in the interim.
Back in my Parisian quarters, I grapple with my own voice. I am bathed in the hisses and pops of dirty samples. My collection contains "presque rien", almost nothing, nothing profound. Each sound is trivial on its own, yet important and precious, connected to an irreplaceable moment in someone's unique and special life. These moments frame, cradle and carry voices of animals, friends, strangers, like audio snapshots. I trawl through my disordered archives and set sticky traps through time and space with the help of a few friends. I catch, randomly:
22 April 2022: an Easter choir in Athens
1 May 2022: chickens in rural upstate New York
27 December 2013: sad birds in New Zealand
Plus, touches of Ravel and Debussy, a friend's child, an urban owl in Wales, some cats, one howling midnight dog, several underground trains... Underneath it all, I smear a thick, odorous layer of the hum of pissy Paris streets, recorded in horrible phone audio. I put the sounds into a jar and close the lid tightly so that they don't escape. They are tangled up all over each other and inside of me. My own voice also sits in there, trapped in amber sap. Now I can drag them around with me forever, or for as long as I last.
---
AUDIO TIME CAPSULES    
Accord, New York, May 2022; Amsterdam, The Netherlands, September 2005, November and December 2014, April 2022; Athens, Greece, April 2022; Berlin, Germany, April 2022; Bangor, Cymru, April 2013; Bay of Islands, New Zealand, December 2013; Cabedelo, Brazil, April 2022; Fredericia, Denmark, April 2022; London, UK, August 2016, November 2017, April 2022; Montreal, Québec, June 2010; Ottawa, Canada, May 2013; Paris, France, April and May 2022; Tiaret, Algeria, June 1976; Vienna, Austria, April 2007, March 2010, April 2022; Wellington, New Zealand, April 2022; Whakatane, New Zealand, July 2017; Windsor, UK, April 2022; Ynys Mon, Cymru, December 2011; Ynyslas, Cymru, April 2022; Zion National Park, Utah, USA, September 1998.
Sounds recorded by and / or featuring Alexis Albaugh, Anonymous Human and Animal Participants, Ed Bennett, Catkin, Angharad Davies, Karlheinz Essl, Luc Ferrari provided by Brunhild Ferrari, Daniel Kramer, Rasmus Kramer, Thomas Liggett, Marion Mossu, Murlysha, Tim Parkinson, Slava Pestov, Vladimir Pestov, Xenia Pestova Bennett, Carla Rees, Antony Ryan, Charalampos Saitis, Jude Smith, Sabine Wuethrich, Yarga, Vanessa Yaremchuk.

Magnetic resonator piano on "Dead Alien Baby" courtesy of Andrew McPherson / Augmented Instruments Laboratory, C4DM, Queen Mary University London; Casio CA-100 simulator on "in transit" by Stef Animal for Pyramid Club, New Zealand. "The Breath of Birds" contains an excerpt from "Befriending Performance Anxiety: Practical Tips for Performers of All Levels", available from Brompton Cove Press at https://xeniapestovabennett.com/shop.

Completed at the Centre Culturel Irlandais, Paris in partnership with Moving on Music, Belfast. Thank you: to all the staff at the CCI; Jonny Marks, Dan Beban and the Pyramid Club for commissioning this work; Ed "Teddy" Bennett for introducing me to the oeuvre of the elders who haunt this project; Brunhild Ferrari, Thomas Liggett, Junya Murakami, Jude Smith and all the sound participants, voluntary and involuntary. Thank you also to the artists who graced my residency with their presence: Joe Hanly, who reminded me about juxtaposing unrelated objects; Karl Geary, who begins each day at the crack of five am to prioritise creative work (I don't, but it's inspiring); Sarah-Jane Scott, who lent me a vocal mic and shared a story of Parisian bikini wax miscommunication that turned out well in the end; and Siobhan McSweeney, who taught me that it's OK not to like that acclaimed new opera.
Bio reference
Artist Photo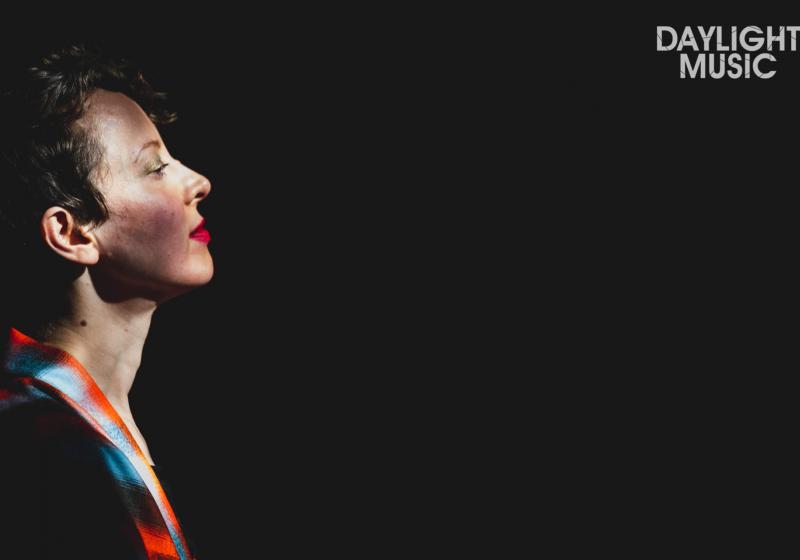 Artist Bio Text
Xenia Pestova Bennett (NZ / Canada / UK) is a pianist, improviser, composer and educator. She was one of the original members of Amalgam, a short-lived and now legendary New Zealand sound art collective from the late 1990s. Her recordings are available on Diatribe, Farpoint, Ergodos, Innova, Naxos, NMC and TakuRoku. Her musical offerings have been described as "a pinch of Edgar Froese, a splash of David Borden" (Jennifer Lucy Allan: "A Short Personal History of TakuRoku), "enchanting" (Whole Note), "boldly conceived and brilliantly realised" (The Wire), "problematic… disjointed" (The Journal of Music), "a triumph" (All About Jazz), a "big problem" (Boring Like a Drill), "amazing" (Classical Explorer), "intoxicating" (RTE Lyric FM), "melancholy" (The Quietus), "irradiated" (BBC Radio 3) and "too much Bach" (The Irish Times). She lives in the middle of nowhere by the sea and recently published a book on performance anxiety management, endorsed as "a breath of fresh air" (Steven Osborne) and "an ideal resource for performers in any field" (Patrick McKeown). Decide for yourself at https://xeniapestovabennett.com.

PHOTO CREDIT: Paul Hudson for Daylight Music
More Articles