Body
The first night of Neil Feather's 3 night residency
A screening of 'Sound mechanic' a feature-length documentary directed by Baltimorean artist, musician, filmmaker, Skizz Cyzyk, exploring Neil Feather's life and work with sound.
Neil Feather invents new musical instruments and sound making devices, frequently incorporating bicycle parts, bowling balls and sex toys. His inventions are then used in live performances and installations. Filmmaker Skizz Cyzyk's observational documentary gives the audience a chance to spend some time with Neil, getting to know him, seeing him working, and watching his performances.
Neil Feather has been creating radical and unusual musical instruments since 1970 and is increasingly known as one of the most original musical thinkers of his day. His instruments each embody uniquely clever acoustic and engineering principles, and are visually arresting. The music he plays on the instruments is equally original, embodying new principles and resulting in a nearly alien idiom of music.

Feather's work has always been fully rooted in art and music together in concept, execution and performance. Prior to moving to Aotearoa in 2020, he was a longtime resident of Balimore and his deep involvement with Baltimore's experimental music community compliments his wide international acclaim. He won the 2014 Sondheim Art Prize and the 2014 Trawick Art Prize. He was included in a major exhibition "Art or Sound" in the 2014 Venice Biennale.
Skizz Cyzyk has been making D.I.Y. films since the early 80s. His documentary features include Sound Mechanic (about Neil Feather), Icepick To The Moon (about Rev. Fred Lane & Raudelunas), Hit & Stay (about anti-war activists; co-directed with Joe Tropea) and Freaks In Love (about Alice Donut; co-directed with David Koslowski).
---
Many thanks to Creative NZ for their support of Pyramid Club's programme
Feature Image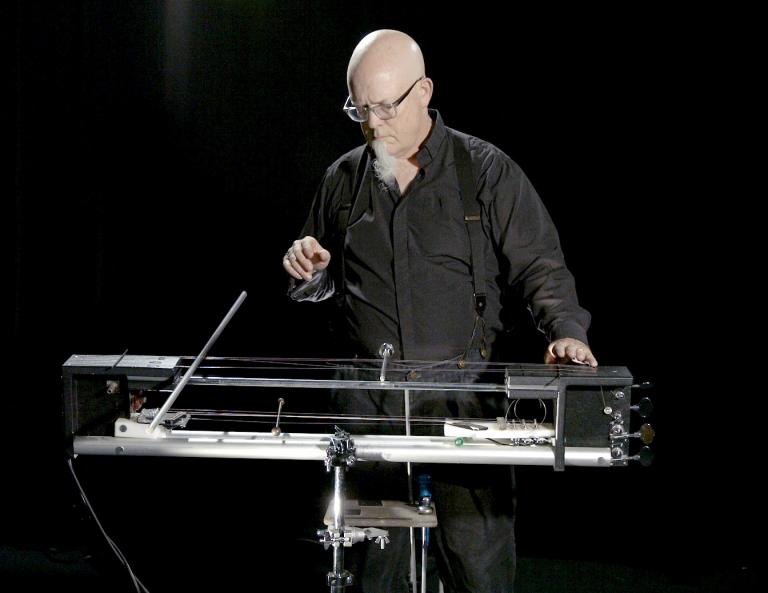 Upcoming Events