Body
As part of the exhibition "Art Cave Refrain", Bek is giving a talk with her Uncle, Peter Mechen, about roads into music, creativity, and having a conversation aound 'raw canon' to ' classical canon'.
"Art Cave Refrain" was described by Bek as "holy shit, I got my stuff out of storage after five years, and argh, the grim reckoning of stuff, and what do I do with at least 3 banana boxes of tapes from the year 1997...?, and why have I kept them..?, and holy shit, some of this stuff I'm excavating from 2000 seems kinda prophetic..? Maybe this is lyrics..?"
This talk is a part of the ongoing excavation.
Exhibition dates: 26th October - 14th November
- - - - - - - - -
Bek Coogan (MFA, Massey) is an artist/musician based in Karori, Wellington, originally from Te Papaioea. Her bands have included Cortina, Full Fucking Moon and the some-times collaboration with Fantasing. Bek also performs solo as Sheville, or Oona Verse. "Art is Important " – to quote her Fantasing band mate Gemma Syme. Once described in P-Club promo as "backyard Da-Da", Bek's just pretty keen for everybody to feel more liberated.
- - - - - - - - - -

'Unmaking the Near Future' is a series of commissions created against the backdrop of the ongoing Covid19 saga. Many thanks to Creative NZ for supporting this series.
Feature Image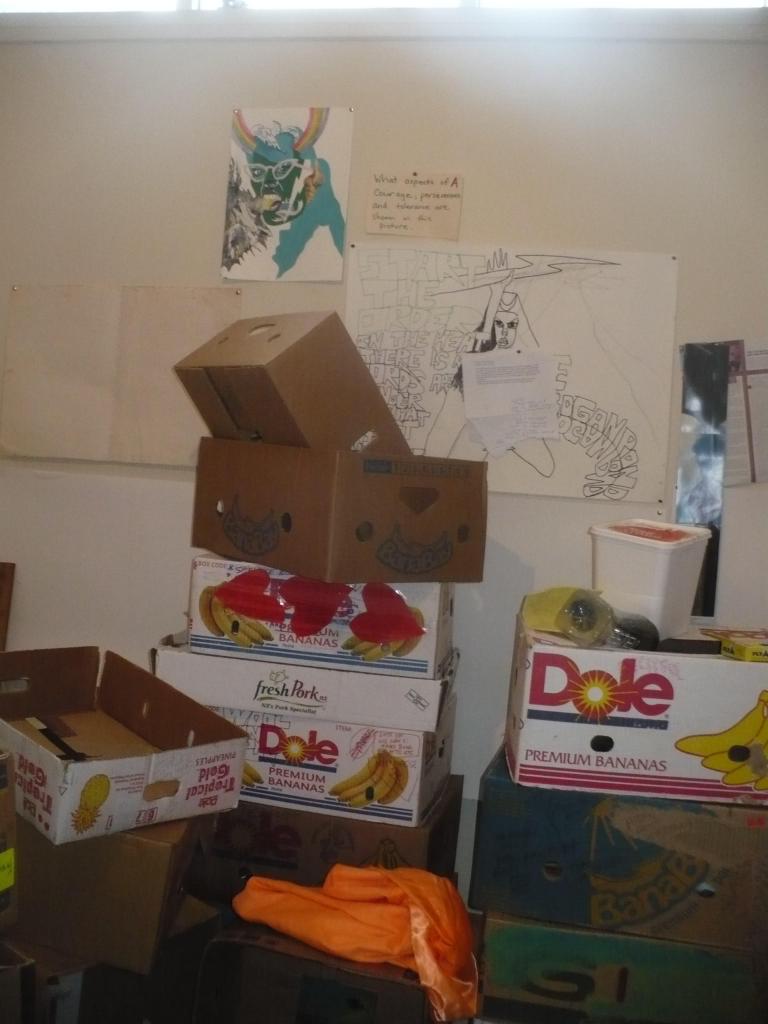 Upcoming Events